CIO & Leadership Panelists

We are proud to be able to honor the following Thought-Leadership Contributors in our industry through their kind participations at one our our TechExecs CIO & Leadership Forum events.
---

Twila Day
Vice President & Chief Information Officer
SYSCO Corporation (www.Sysco.com)

Twila Day was named Vice President, CIO for SYSCO Corporation, the largest North American foodservice marketing and distribution organization, in December 2005. In this role, she has been instrumental in creating the Enterprise Application Integration (EAI) architecture, provided vision for the Enterprise Data Warehouse, spearheaded the integration of proprietary systems with best-of-breed 3rd party software, and provided leadership in the transition of the traditional broadline companies away from a decentralized operating environment to a centralized hosted operation. Previously, she was intimately involved with SYSCO's in-house developed multi-million dollar ERP project. Twila received the 2003 Leadership in Technology Award from the Association of Women in Computing. She is a member of Association for Women in Computing (AWC), Women in Technology Industries (WITI), and Women in Foodservice Forum (WFF). SYSCO Corporation is the global leader in selling, marketing and distributing food products to restaurants, healthcare and educational facilities, lodging establishments and other customers who prepare meals away from home. Its family of products also includes equipment and supplies for the foodservice and hospitality industries. For calendar year 2006 the company generated $32 billion in sales. [See video soundbite]

---
Paul Yust
Vice President & Chief Information Officer

BJ Services (www.bjservices.com)
Mr. Yust joined the Company in the newly created role of Chief Information Officer in 2006, responsible for directing information technology systems and initiatives on a global scale. He has designed and led information technology programs at large multinational companies for more than 15 years. Mr. Yust began his career with Exxon U.S.A., where he held positions in information technology, engineering, planning and the controller's office. In 1990, he became Vice President and Chief Information Officer for Pioneer Companies, a start-up chemical manufacturer. He joined Kraton Polymers in 2001 as Chief Information Officer, responsible for building a data and server network across more than 30 countries. Mr. Yust holds a bachelor's degree in electrical engineering and a master's degree in finance from Texas A&M University. [See video soundbite]

---
Jenifer Jarriel
Vice President of Information Technology
and Chief Information Officer
Baylor College of Medicine
Jenifer Jarriel is the Vice President of Information Technology and Chief Information Officer for the Baylor College of Medicine in Houston, Texas. She has been with the College since May 1995. She has responsibilities for eight areas in the Information Technology division: Applications Services, Operations, Telecommunications, Network Services, Enterprise Server Infrastructure and Security, User Support Services, Clinical Systems Services, and SAP. Before this position, she was Vice President of Information Services for Texas Children's Hospital. She held that position for four years. Prior to Texas Children's, she was Director of Information Services at Hermann Hospital. She was at Hermann for eleven and one-half years.

Ms. Jarriel has over 25 years in information technology management with a focus on academic medicine. She is a proven leader in identifying, evaluating, and implementing enterprise-wide technology solutions. She has specific accomplishments in start-up operations and new program development requiring technical,
---
Michael Wedge
Founder & Managing Principal
Prytania Group
Michael Wedge is a Global Executive who has delivered performance and financial gains by combining process improvement and Information Technology expertise to optimize complex organizations, realize efficiencies and achieve sustainable revenue growth. His background in commercial and consulting environments ranges from startups to the Fortune 500 with a track record of marshalling support for comprehensive change. Michael has over 25 years of experience in managing large P&L's, developing and building large organizations, designing and implementing information management systems and consulting with organizations on complex business processes. Over his career, Michael has worked for Oracle Corporation as a Vice President in their Consulting organization, was President and COO for Danka Corporation, was CIO for the Gates Corporation and was CIO for Tomkins PLC. Michael has supported clients in the Federal Government, State & Local Governments, as well as the Commercial Business market segments. Michael has a Bachelors of Science degree in Business Administration from the University of Maryland, University College.
---
Derek Benavides
Vice President of Technology
Campus Advantage
Derek Benavides serves as Vice President of Technology for Campus Advantage. Derek possesses 19 years of experience in IT Engineering and Project Management. Prior to joining Campus Advantage, Derek served as Director of Information Technology with American Campus Communities (where he was awarded company's first employee of the year) Derek led all Technology efforts towards the company's goal of becoming a publicly traded company by providing direction in Engineering IT infrastructure, Technical services, Call Center services and Project Management for several multi-million dollar IT projects at over 16 colleges and universities.

Derek has relocated all business critical applications to a SAS70 Type II location and in 2006 successfully completed a Sarbanes Oxley audit after IPO completion. Derek has been a member of Technology/Improvement committees with Texas State University, Cal State University (PeopleSoft project) and currently serves as a School Board Trustee for a local district.
---
Colin Osburn
CIO
Intelligentz
Colin joined Intelligentz in 2006 as VP of Operations. In early 2007, he became the CIO, leveraging his 13 years in high-tech and telecom. Prior to Intelligentz, Colin was the Director of IT for Time Warner Cable, running a 10 person team to support 1,200 employees and 400,000 subscribers within Texas. Colin served in IT management roles in two previous startups and has worked with 10 other startups since 1994, including Trilogy and Sitestuff.com. Colin has a B.S. in Industrial Management from Carnegie Mellon University.
---
Lucas Waggenaar
Assistant VP of IT
Sysco Corporation
Lucas began his career in information technology in 1979 as a field engineer at Nixdorf Computers in the Netherlands. In 1985, he moved to Canada where he continued to work for Nixdorf as a systems engineer in Calgary, Alberta. Following IT positions in several other companies, Lucas joined Westcoast Gas Services as manager, IT. After the company was acquired by Engage Energy, he was promoted to director of IT and infrastructure in 1997. In 2001, he assumed a new role at El Paso Corporation in Houston as director of technology and information services. He joined SYSCO in February 2007 from Eagle Global Logistics where he served as vice president, IT services. Lucas earned a bachelor's degree in electrical engineering from the Institute of Technology in Amersfoort, The Netherlands in 1976. In addition, he earned a certificate as a business programmer/analyst (S.A.I.T.) in Calgary, Alberta in 1985.
---
Chris Carter
Director, Global IT
CapRock Communications
Chris Carter is Director, Global IT for CapRock Communications, a global satellite communications provider for the energy, maritime, government services markets. He is responsible for all aspects of CapRock's world-wide IT infrastructure and business application development, support and maintenance, including information service delivery and security. Prior to joining CapRock, Chris was Director of Business Intelligence for National Oilwell Varco. A software developer by training, Chris has 15 years of IT experience, both in corporate and consulting capacities, in all areas of Information Technology. Chris has his B.A. in Computer Information Systems from Washburn University, and his J.D. from The University of Kansas.
---
Eric Hill
CTO
Globenetix/Web.com
Eric currently serves as Chief Technology Officer to GlobeNetix. GlobeNetix is a wholly owned subsidiary of Web.com, one of the largest web hosting companies in the world. GlobeNetix is a full service web solutions company offering a full array of services, including managed web, email, eCommerce and custom application hosting, as well as search engine marketing and search engine optimization (SEO) services. Eric is the primary architect of the managed hosting and content management applications used as the foundation for providing these services. He continues to lead and support the ongoing development of these applications, as well as the support and maintenance of the underlying infrastructure used to deliver these services.

In addition to serving as CTO to GlobeNetix, Eric also serves as a senior technology adviser to Chemical Data, a Houston-based leader in forecasting and analysis in the petroleum, petrochemical and plastics industries. Chemical Data is a trusted source to many Fortune 500 companies, providing in depth financial analysis and forecasting as it relates to the raw materials used in the creation of plastics. In early 2002, Eric led Chemical Data into the world of online delivery of their subscription based reporting, by architecting a solution that provided a secure mechanism for delivering their reports via the web. Eric continues to lead the maintenance and enhancement efforts associated with their online offerings.
---

Diane Lyons Rigsby
CIO, Director of Information Technology
Security Officer
Capital Hospice
– Serving Northern Virginia, District of Columbia and Prince George's County, Maryland
Diane's background includes over 15 years of leadership in Healthcare IT and a decade of corporate IT experience with the Lexis-Nexis Corporation and General Electric in New York. Diane now serves as CIO of Capital Hospice, one of the largest hospice and palliative care organizations in the nation. She joined Capital Hospice to build a network infrastructure to support seven regional offices, an inpatient center and a large mobile workforce serving an average daily census of 900 patients throughout Northern Virginia, the District of Columbia and Prince George's County, Maryland. Diane's work has included applications development, large system implementations, corporate acquisitions, co-locating data centers, international call centers, the design and installation of VoIP unified communication systems, video conferencing to include telemedicine and taking the lead on strategic planning and building technology solutions from the ground up.

Diane is currently focused on implementing electronic health records and advancing technology in healthcare to continuously improve work flow efficiencies, staff productivity and ultimately quality patient care. Of special interest is utilizing the vast amount of information that is collected while ensuring that the data is highly secured yet accessible from a business continuity and disaster recovery perspective. She has been instrumental in expanding business analytics to study organizational outcomes and is dedicated to staying abreast of emerging technologies that will benefit patients and families. One of the many projects to implement in 2010 is video conferencing that will explore telemedicine opportunities for our physicians and the patients we serve.

Diane serves on advisory boards, national steering committees and has addressed groups across the country on technical service operations and effectiveness. Originally from New York, Diane relocated to the Washington, D.C. area in 2002.
---

Dr. Gotthard Saghi-Szabo
CIO
Carnegie Institution
Bio: Dr. Gotthard Saghi-Szabo is the Carnegie Institution's Chief Information Officer. His office is responsible for ensuring that the institution's information system investments are aligned with its mission and strategic objectives. Gotthard has extensive experience in information systems management and development, business process implementation and improvement, and audit compliance. In this role, Gotthard is responsible for information systems strategic planning, partnerships with external organizations and companies, and the implementation of policies and best practices related to planning, developing, supporting, and maintaining business, scientific computing, networking, and telecommunications services for the Institution.

The Carnegie Institution for Science is a world-class organization for scientific discovery. Working in six scientific departments on the West and East Coasts, Carnegie investigators are leaders in the fields of plant biology, developmental biology, Earth and planetary sciences, astronomy, and global ecology. They seek answers to questions about the structure of the universe, the formation of our solar system and other planetary systems, the behavior and transformation of matter when subjected to extreme conditions, the origin of life, the function of genes, and the development of organisms from single-celled egg to adult.

Gotthard successfully transformed the IS unit into a dynamic, innovative, result-focused services organization, established a culture of accountability, designed and implemented a comprehensive IS service management methodology. He established the Carnegie Information Systems Internship program which enables DC metropolitan area IS students to work on specific projects under the direction of Carnegie's professional staff. Gotthard holds a Ph.D. degree in Computational Physical Chemistry from University of Maryland at College Park.
---

Dave Adams
CTO
Fishbowl
Bio: In his position as CTO, Dave Adams is responsible for defining Fishbowl's technical vision. In addition, he leads the technical production operations of the company and oversees Fishbowl's technology platform and information technology infrastructure. Dave has a depth of experience in Information Technology involving all aspects of information systems development and deployment, as well as process implementation and improvement.
Prior to Fishbowl, Dave was a Program Manager for Hewlett-Packard. He also held lead technical management positions at several IT services companies and served as the acting Director of Technology for the Special Libraries Association. Dave's career began at AT&T where he spent over 9 years with responsibilities in all phases of systems development and deployment.
Dave holds an M.S. degree in Information and Telecommunications Systems from Johns Hopkins University and a B.B.A degree in Management Information Systems from James Madison University.
---

Russell Snella
Director of Information Technology
Union League Club of Chicago
Bio: Russell Snella currently serves as the Director of Information Technology for the Union League Club of Chicago. While most organizations in the private club industry outsource their IT needs, Russell is simultaneously managing and developing the Club's member management system which includes Food and Beverage, hotel guestrooms, and Athletics. He is fully integrating the club's website and has synchronized the Club's multiple databases. He is also working to find business solutions that take advantage of social networking methods, such as electronic newsletters, Twitter, LinkedIn, and Facebook.

With more than 20 years experience in the IT industry, Russell has held senior IT positions for companies in a variety of fields, including manufacturing and distribution, healthcare, and sales. His expertise in managing the LAN, WAN and databases of each corporation is clear in his proven track record of rewriting internal systems, creating web interfaces, streamlining manual processes and conversion to web-based software. Prior to joining the staff at the Union League Club, he served as Director of Information Technology at Art Line, Inc; as Manager of IT Operations for Novamed Eyecare, Inc.; and as Director of Technology and Operations for Northwest Community Hospital in Arlington Heights. As the father of eight year old twins, he has become skilled at adapting to a fast-changing environment.
---
Mark Cummuta
CIO
Job Angels.org
Bio: Mark Cummuta is currently the CIO for JobAngels.org, a non-profit organization using Web 2.0, social media and innovative interactive technologies to link the millions of US job seekers with volunteer mentors, "Job Angels" willing to assist them in the skills and tasks in finding new employment. Mr. Cummuta is an accomplished IT Executive with nearly 25 years of IT, business, corporate enterprise and consulting experience, after serving our country as a US Marine. Having led a number of firms in CIO, CTO and VP of IT, Applications and Research & Development roles, successfully grown consulting divisions with full P&L authority, and built award-winning products and teams for over 10 years, he started his own successful CIO Advisory Services firm six years ago.

Mr. Cummuta has been an invited speaker on BPM (Business Process Management), Lean Six Sigma, data warehousing, program / project management and numerous other technologies and methodologies, and has been quoted in The Wall St. Journal, Crain's Chicago Business, Aberdeen Research, and others. He writes on on-going series of articles for CIO Magazine's online resource website, CIO.com on executive job search skills and strategies. Mr. Cummuta holds a dual MBA from Loyola University of Chicago, has completed one year of law school for Intellectual Property Protection from DePaul University, and is named on several patent applications in online multi-media collaboration tools and global logistics tracking systems.

Finally, as parents of teenage triplets, Mr. Cummuta and his wife use their years of experience in leadership and persuasive speech in their day-to-day survival. For Mr. Cummuta's CIO.com Executive Job Search blog, go to: http://advice.cio.com/blogs/cio_job_search_a_real_life_chronicle.
---

Rick Garcia
CTO
Vale Rio Doce
Bio: Rick Garcia is serving as the CTO for Vale Rio Doce, a Brazilian mining company, and was the former CTO of Caterpillar. He has over 27 years industry experience holding various senior leadership positions - CTO and CIO Positions, as a Corporate Employee or in Executive Management Consulting positions, Rick has lead several Data Center Transformation, IT Shared Services and IT Transformation services for Fortune 200 companies, domestic and international. He has been very successful and effective leading the strategic development of Global Shared Services Platforms, Offshore Application & Infrastructure Outsourcing, Business Process Improvement (BPI) and leading Business and IT Transformation, within various industry verticals i.e. Financial Services, Health Care, Insurance, Consumer Product Goods, Retail, Manufacturing and Telecommunications. Rick is very strong in the areas of Strategic Planning & Enterprise Architecture, Data Center & IT Transformation, Business Operations (ISO 9001 - 20000), ERP Systems, Enterprise Architecture, Applications Development, M&A, Divestitures and Business Process Management (continuous improvement). Rick is ITIL Master certified, PMP Certified, CCIE & CISSP professional and a certified Six Sigma Master Black Belt.

Rick earned his MBA from the University of St. Francis and currently working to complete his Doctorate Degree in Organizational Leadership, building on undergraduate degrees in computer science and telecommunications. He is fluent in Spanish and English and has spoken at regional, national and international conferences and seminars on various aspects of Data Center and IT Transformation.
---
Van Williams
Group CTO and Senior Vice President of Technology
Depository Institutions Group of Fiserv, Inc.
Van Williams is the Group CTO for the Depository Institutions Group of Fiserv, Inc. In this role, Williams oversees the strategic direction and execution of information technology development for Fiserv's largest division, which provides financial electronic commerce solutions for banks and other consumer service providers, billers and merchants.

Williams began his Fiserv career with the Atlanta-based CheckFree Corporation in 1990. Williams held a number of leadership positions within that organization, which was acquired by Fiserv late in 2007. During his tenure, Williams has been instrumental in setting the development strategy for electronic bill payment products and has been named on several patent-pending technology solutions in support of online bill payment offerings. Williams was also responsible for the creation of a cross-functional team supporting one of the company's largest clients, and has overseen initiatives resulting in dramatic customer satisfaction improvements.

Prior to joining Fiserv, Williams served in a number of technical positions in the Financial Services and Insurance industries. Williams holds a B.S. in Computer Management from Eastern Illinois University.
---
Nick Grecco
Senior Vice President IT and Infrastructure
Ceridian
Nick Grecco was named Senior Vice President of Global Infrastructure of Ceridian Corporation in July 2007. Grecco oversees data center operations, network services, transmission services, workplace services and security and risk operations for internal and external customers. Earlier positions include Chief Information Officer of AIG Auto, Vice President of Technology at S1 Corporation and Senior Vice President of Technology at Bank of America. Grecco brings over 21 years of technology, infrastructure and business management expertise to Ceridian.

Grecco received his Bachelor of Science degree in Business Computer Information Systems from Hofstra University.
---
Doug Haugh
Executive Vice President & Chief Information Officer
Mansfield Oil Company
Doug has worked in the energy and technology industries for the past 15 years. A chemical engineer by trade, Doug began his career in the industry with Exxon in marketing and business development, eventually leading business development activities for lubricant and specialty products across the Western U.S.

Doug currently serves as the Executive Vice President and CIO of Mansfield Oil Company, a nationwide provider of fuel supply, distribution logistics, and delivery services. With over $5 billion in sales in 2008, Mansfield was ranked by Forbes as the 66th largest private company in America. A serial entrepreneur, Doug also serves on the Board of BioBlend Renewable Resources.

Previously, Doug co-founded FuelQuest Inc. FuelQuest provides supply chain management and tax automation solutions across the downstream energy industry with over 750 world class clients including, Wal-Mart, Shell, 7-Eleven, UPS, and ExxonMobil. Doug and his co-founder Rich Cilento were awarded Ernst & Young's prestigious Entrepreneur of the Year award for Energy Technology in 2006.

Prior to founding FuelQuest, Doug led a fuels and lubricants distribution business with ten bulk plants and wholesale distribution warehouses across Texas, growing company revenues from $25 to $55 million in less than three years. Doug has written and published numerous articles and is a knowledgeable and popular speaker at such industry events as: NACS, SIGMA, OPIS, ILTA, ILMA, PMAA.
---
Noni Gonzalez
AVP Corporate Systems Mobility
AT&T
Noni Gonzalez joined AT&T in 2004, where she successfully managed the merger of AT&T wireless with Cingular. Now, a member of the AT&T Corporate Systems team, she has responsibility for the delivery of applications across the back office for the wireless business, including Supply Chain, Human Resources, Payroll, Supply Chain ,Financial applications, Tax, Corporate Systems and Enterprise Reporting and Financial Reporting.

As a seasoned executive, Ms. Gonzalez spent nine years at Oracle Corporation as a Senior Director and then Vice President of Consulting Services. Prior to that, she managed the implementation of outsourced business process management services for Automatic Data Processing, Inc. She serves her community through a number of organizations including Junior Achievement and Community of Hispanic American Professionals. She was recognized as the 2007 Phenomenal Woman of the year and is a multi year Woman of the Year finalist for Women in Technology. She has also been selected for the 2008 Atlanta Telecom Professional of the Year award.

Noni's organization is responsible for the complete back office functions for the Wireless business for ATT (formerly Cingular Wireless), including all financial operations (General ledger, Fixed Assets, CIP projects, Network asset life cycle management, financial reporting, all Handset Device and Network Supply chain systems, Reverse logistics, warehouses, planning, purchasing, tax , Revenue Accounting, and document storage).
The team also supports the largest network supply chain in North America, managing over 45,000 cell towers and about 3,000 new cell-tower construction projects each year. (1) The division handles all GAAP reporting for the company's wireless business, totaling about $40 billion in revenue, and supports a procurement platform that services all of the wireless business units, processing $32.4 billion in payments. Finally, the department supports the back-office infrastructure for the entire mobility business, including taxes, human resources and payroll.

Noni Gonzalez is responsible for the day to day operations of the Wireless business back office infrastructure and system operations including Supply chain system, Financial, Tax, Warehousing, Purchasing, Planning and workflow systems. In 2005 - 2006, she led the entire back office integration of Cingular and at&t wireless, enabling one of the largest distribution platforms in the US. The Distribution model includes over 2200 Company Owned stores, full automation with all the large National Retailers including Walmart, Costco, Target, Toys are Us, CVS and others, over 2000 agents, and a direct to consumer model. This back office platform enabled ATT to seamlessly roll out the Iphone in record time.
---
John Poli
VP of IT & CIO
Washington Dental Service
Bio: John Poli is the Vice President of Information Technology at Washington Dental Service. John is responsible for all of the Information Technology and Business Intelligence organizations and driving the technology direction of WDS.

Prior to WDS John was a business strategy and data warehouse consultant at Point B Solutions. Prior to Point B, Mr. Poli was the Global Service Executive for Network Outsourcing at Electronic Data Systems (EDS). John's responsibilities included developing the global strategy for network services inclusive of technology investments, strategic partners, and managing global telecommunications carriers.
Prior to EDS Mr. Poli was the General Manager for Microsoft's MSN Internet Access Business. In that capacity John was responsible for the full lifecycle of development and operations support for over 8 million MSN access subscribers. His team was also responsible for managing the national supply chain and customer service.

Prior to Microsoft Mr. Poli has been a strategic leader in a number of roles in the telecommunications and information technology industry. From Engineering to Operations, John has built and managed teams in high growth, technology-driven companies. These firms include Sprint, Qwest, Net2000, and MediaCenters.

Mr. Poli started his career as an active duty officer in the US Air Force. He specialized in anti-missile defense, intelligence, and communications.

Mr. Poli has an MBA from Boston University with a concentration in Finance and Marketing. He earned his BS in Electrical Engineering at Cornell University.
---
Bill Peterson, CDP, CCP, CSP
CTO
Routh, Crabtree, Olsen, PS
Bio: Bill Peterson is responsible for the overall development and operation of technology at Routh Crabtree Olsen. Peterson brings forty years of information technology to the company. He started programming in 1968 while studying electrical engineering at Washington State University. Always on the forefront of technology, Peterson worked with data communications and online systems for the State of Alaska in the 1970's and with Carr-Gottstein Foods in the 80's and 90's. He served at Carr-Gottstein Foods, a grocery retail and wholesale company, as the Director of Technology and Planning. The company was an early adaptor of technology, being the first grocery chain on the west coast to have scanning technology in all their stores. The company was also a leading implementer of retail debit/credit transactions, competitive pricing systems, video rental and entertainment ticketing systems. Peterson has worked with Routh Crabtree Olsen since its inception in 1995. He created the case management system, the document storage system and is the innovator of the company's "Black Box" mobile posting system technology. Peterson earned the Certificate of Computer Programming (CCP) in 1981, the Certificate in Data Processing (CDP) in 1982, and became a Certified Systems Professional (CSP) in 1985. In 1986, the Anchorage Chapter of the Association of Information Technology Professionals named Bill "Computer Person of the Year." He has earned a Bachelor of Science degree from Washington State University and an honorary Associate degree of Applied Science in Computer Information Systems from the University of Alaska.
---
Nathan Church
Vice President & Information Technology Manager
Columbia River Bank
Bio: Nathan discovered his fascination with technology at age 9, writing his first programs on a computer received as a Christmas present. Over the next several years of self-study and pre-Internet bulletin board collaboration, he built numerous computers and trained office staff how to use business productivity software before starting his own consulting company in 1994. He joined Columbia River Bank in 1999 and built their core infrastructure into the efficient operation it is today. Nathan led the organization to become an early adopter of Cisco VoIP and partnered with Microsoft on rapid deployment programs. Utilizing storage area networks, virtualization, automated failover technologies and disk-based backup systems, Nathan's team of IT professionals keeps costs down while meeting enterprise business needs. Nathan chairs the Oregon Bankers Association Technology Committee, has served on the advisory boards of various IT conferences and has been cited in articles in ICBA Independent Banker Magazine and Bank Systems & Technology.
---

R. Allen
Systems Analyst, Boeing
Adjunct Professor of IT, University of Phoenix
Bio: Steve is the Information Technology Chair for the Western Washington campus of the University of Phoenix as well as a lead business and systems analyst for The Boeing Company. Steve's introduction to computers came 31 years ago when he was hired by The Boeing Company as an Industrial Engineer and after 2 days on the job, designated the department computer guy. Over the ensuing years, he has participated and led the design and development of major software applications at all levels of the company.

Steve has a diverse educational background which includes a Bachelor of Arts in Theology, a Masters in Business Administration – Information Services and has completed the requirements for a Ph.D in Knowledge Management. He has been a trainer and instructor for over 30 years and a member of the adjunct faculty of the University of Phoenix for 6 years.

---
Dr. Denise Walker
Chief Security Officer
Lone Star College System
Dr. Denise Walker is Chief Security Officer for Lone Star College System, serving the greater Houston area. She has been with LSCS since 2007 formerly the Dean of Technology. Dr. Walker has responsibility for information risk management and security governance program and emergency management. Before this position she was the Corporate Business Continuity Planner for Fiserv and formerly the Corporate Director of Networking for four years. Prior to Fiserv, she was with IBM as a Professional Development Manager and ConocoPhillips for nine years last in investment appraisal. Dr. Walker has more than 20 years of progressive IT leadership in information security and risk management, emergency management and business resiliency planning and testing, global application development, and project management in the manufacturing, financial, energy, higher education, and consumer goods markets. Dr. Walker is a public speaker on educating the community on cyber crimes, implementing and sustaining a comprehensive risk management program, project management, emergency management, and the impact of cybercrime in the workplace. Dr. Walker holds a Doctorate of Business Administration, a Masters of Science in Engineering Management, Industrial Engineering, and a graduate certificate in project management. Dr. Walker is the author of the book "Cybercrime: Secure IT or Lose IT".

---
Shemon Bar-Tal
CTO
Museum of Fine Arts of Houston
Shemon Bartal is the Chief Technology Officer at the Museum of Fine Arts, Houston. He has been with the Museum since 2001 and has worked in IT for over 13 years. Shemon establishes and directs the strategic long-term goals for the Museum's Information Technology department and determines the museum's long-term technology needs and hardware acquisitions to accomplish the organization's business objectives. His vision is to improve customers' and users' experiences at the museum through innovative use of technology while keeping the overall IT costs down.

---
Paul Valdez
Former CIO, Cemex
Former CTO, City of Houston's Public Works & Engineering
Paul is the the current President of the Houston Chapter of the Society for Information Management. SIM is the premier Senior IT leadership and is a community of thought leaders who share experiences and rich intellectual capital, and who explore future IT direction. Paul past position was the CEMEX's US Head of IT Operations. He led a skilled IT Team that managed the functions of Data Center operations, ITIL, network/telecommunications, systems and network engineering, and Sarbanes-Oxley compliance in conjunction with Mexico and other global manufacturing and administrative sites. This included IT integration efforts for the recent $14.3 billion acquisition of Australia's Rinker Group Ltd. which positioned CEMEX as the global market leader in the building materials industry. Cemex has operations in 52 countries and is continuing to expand their operations. He previously was the Chief Technology Officer(CTO) for the City of Houston's Public Works & Engineering area. As CTO, the IT team provided customer support in the areas of Engineering, Construction, Water, WasteWater, Traffic, Transportation, Right-of-Way, Purchasing, Warehousing, Financial, Human Resources, and Fleet Maintenance for the fourth largest City's Public Works & Engineering area. Paul has over 25 years of experience in the information technology and business practices both in the private(Shell, Chevron, others) and public sectors. His expertise is within all facets of IT including project management, application development, data base administration, vendor administration, network, and 24x7 customer help desk support and staffing. Paul's background also covers international operations, cost control, SCADA, environmental, health and safety and ISO standards.

---
Richard (Rich) Gius
Vice President & Chief Information Officer
Atmos Energy Corporation
Richard (Rich) Gius is Vice President and Chief Information Officer for Atmos Energy Corporation. Rich joined Atmos in October of 2007 as a CIO and corporate officer. He is responsible for leading Atmos' enterprise-wide information technology strategy, architecture, project delivery and operations execution, focusing on many of the company's strategic initiatives including service excellence and operational effectiveness. Prior to joining Atmos, Rich spent more than two decades at Cardinal Health, rising through various positions of increasing responsibility. In 2003, he was named by Computerworld Magazine as a Premier 100 IT Leader, recognizing IT leaders who have applied information technology in effective, creative and innovative ways to advance their organization's strategy.
Under Rich's leadership, Cardinal Health's ValueLink business application was recognized in 1997 by CIO Magazine's Application Hall of Fame as one of the 12 most influential business applications of the past decade, and its SAP ERP and CRM implementations were honored as a 1999 national finalist for the Computerworld Smithsonian Business Technology Award. Before joining Cardinal Health, he held positions in both marketing and technology at Boise Cascade Corporation from 1979 to 1982. Rich earned a bachelor's degree in computer science from Northern Illinois University and a master's degree in business administration from the University of Chicago. Rich serves on the University of North Texas' Information Technology & Decision Sciences Advisory Board, Oklahoma University's Center for Management Information Systems Studies Executive Committee, American Gas Association Technology Advisory Council, and AT&T Mobility Customer Guidance Council. Rich is also a former member of the board of directors of the Health Industry Business Communications Council, which is an ANSI-accredited standards development organization for information technology standards in the healthcare industry, and MediClick, Inc., which is a provider of materials management, as well as financial ASP-based solutions, for hospitals and large integrated delivery networks.
About Atmos Energy: Atmos Energy Corporation, headquartered in Dallas, is the country's largest natural-gas-only distributor, serving about 3.2 million gas utility customers. Atmos Energy's utility operations serve more than 1,600 communities in 12 states from the Blue Ridge Mountains in the East to the Rocky Mountains in the West. Atmos Energy's non-utility operations, organized under Atmos Energy Holdings, Inc., operate in 22 states. They provide natural gas marketing and procurement services to industrial, commercial and municipal customers and manage company-owned natural gas pipeline and storage assets, including one of the largest intrastate natural gas pipelines in Texas. Atmos Energy is a Fortune 500 company. For more information, visit www.atmosenergy.com.
---
Keith Thode
COO & CTO
The Aidmatrix Foundation
Keith Thode leads the daily operations of Aidmatrix, after serving in consulting and leadership roles in major technology firms like Accenture and i2 Technologies. As COO he governs business development, technology research and production, constituent relations, marketing and development, programming and systems management. He has been a founding force, building Aidmatrix since its foundation in 2001. Thode began his career with four years at Andersen Consulting, implementing enterprise systems for clients such as Georgia Pacific, Delta Air Lines and Mando Machinery (Republic of Korea). Later, he worked for Enterprise Resource Planning technology leader Baan Company, eventually becoming the firm's Consulting Director for the Western U.S. While at Baan, Keith led the implementation team, bringing to market Baan's B2B/e-commerce products. As Consulting Delivery Director for i2 Technology's 2Source program, he led the implementation of Supplier Relationship Management products through a partnership with EDS and AT Kearney. He holds a Suma Cum Laude masters degree in Industrial Distribution from Texas A&M University and a bachelor of science in Economics and Organizational Development from Vanderbilt University. In addition to his work with Aidmatrix, Thode serves on several boards and holds officer capacities in other nonprofit organizations including 121 Community Church, NPower Texas and The European Committee of Young Life International. He is lead-author on the article "Manufacture-for-Donation: Driving Bottom-Line Performance Through Contributions to Run Strategy Optimization," published in the peer-reviewed International Journal of Nonprofit and Voluntary Sector Marketing. Thode is also a frequent speaker at nonprofit industry conferences.
---
Tom Rodenbaugh
Technology Director
1st Global
Tom Rodenbaugh is the Technology Director for 1st Global, Inc, the leading Wealth Management Partner to the CPA industry. Tom has 20+ years experience in Information Technology with extensive knowledge in application engineering, desktop automation and large scale server and network deployments. Tom is responsible for all aspects of IT at 1st Global in addition to Security, Risk Management and Business Continuity Planning for the corporation. Prior to his joining 1st Global in 2000, Tom held various technology positions over 11 years at American Airlines and Sabre where he was responsible for the deployment of desktop and automation technologies to systems worldwide. Tom has a BS in Computer Science from Kansas State University.
---

Andres E. Carvallo
Chief Information Officer
Austin Energy
Andres is currently the Chief Information Officer at Austin Energy, where he is responsible for the technology vision, planning, development and operations across the enterprise. Since February of 2003, Andres has been driving a wireless and SOA transformation to deliver a fully-integrated and self-healing enterprise. The current direction for the company is to deliver the first smart grid in the world by 2009. In addition to his responsibilities as CIO, Andres is member of the 8 person executive team, and member of the Innovation and Opportunity Development executive board. Outside of Austin Energy, Andres is Chairman for the Large Public Power Companies' CIO Task Force, a board member of the Center for Commercialization of Electric Technologies and an advisor to several companies.



Andres is a requested speaker on CleanTech, Smart Grid, SOA, Wireless, and Running IT as a Business. He is co-author of Information Technology Leadership and CTO Best Practices Collection. And he is an honoree to many awards, including IT Executive of the Year by the Association of Information Technology Professionals in 2005, Premier 100 IT Leader by Computerworld in 2006, Best in Class of Premier 100 by Computerworld in 2006, CIO 100 Award by CIO Magazine in 2006, InformationWeek 500 by InformationWeek Magazine in 2007, and Computerworld's Top 12 Green IT Companies in 2008.

Andres has over 22 years of experience and great knowledge of the Energy, Software, Computer, and Wireless industries. Prior to Austin Energy, he held key titles at four start-ups and large companies like Philips Electronics, Digital Equipment Corporation, and Microsoft. Andres received a B.S. in Mechanical Engineering from the University of Kansas, and has completed executive management programs at Stanford University and the University of Pennsylvania

Austin Energy is the 9th largest public power utility in the nation providing low cost reliable power to the capitol city of Texas and metro area, with annual revenues over $1 billion servicing 400,000 premises representing around 41,000 businesses and 1 million consumers. Austin Energy is also recognized as an industry leader in conservation and renewable energy offering the most comprehensive residential and commercial energy efficiency programs in the nation; active in the use and management of distributed generation by operating the first fuel cell in Texas tied directly to the electric grid and the largest module combined heat and power plant in the nation, and using the best solutions for information technology and telecommunications to deliver the first smart grid in the world by Q1 2009. [See video soundbite]

---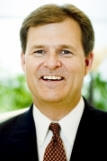 Russ Finney
Vice President of Information Systems
Tokyo Electron U.S. Holdings, Inc. (www.tel.com)


Russ Finney has spent fourteen years as the Vice President & CIO of the US operations of Tokyo Electron, one of the world's largest semiconductor production equipment manufacturers. Russ currently serves on the high tech advisory board of the Austin Chamber of Commerce's AusTech Alliance. He has also served on the board of the Austin Technology Council. In the past, he served on the National Board of Directors of AITP, and he has been president of both the Houston and Austin AITP Chapters. In 2006, he was named "Austin IT Executive of the Year" by his peers at the annual central Texas Innotech technology conference. Before Tokyo Electron, Russ was an IT Consultant with Ernst & Young. Russ is often quoted in publications such as Computerworld and

CIO Magazine. He is also a frequent industry speaker all over the world and he often gives guest lectures in a university setting. Many of Tokyo Electron's projects have been noted in industry white papers, and one e-commerce project was the basis of a Harvard Business School case study. Russ is a graduate of Oklahoma State University. As a leading global supplier of semiconductor production equipment, Tokyo Electron Limited (TEL) engages in development, manufacturing, and sales in a wide range of product fields. The company also leverages specialized technologies developed for the semiconductor production equipment market to engage in the area of flat panel display (FPD) production equipment. All of TEL's semiconductor and FPD production equipment product lines maintain high market shares in their respective global segments. TEL provides outstanding products and services to customers through a global network of approximately 90 locations in 12 countries in the U.S., Europe, and Asia. [See Video Soundbite]

---

Robert M. Jackson
V

P & CIO
EZCORP (www.EZCorp.com)
Mr. Jackson joined EZCORP as Vice President & Chief Information Officer in May 2004. He was Chief Information Officer at DuPont Photomasks, Inc. from 1997 to 2004 and served as
Controller from 1995 to 1996. Prior to 1995, Mr. Jackson held senior financial leadership positions in the U.S. and South America at E. I. DuPont de Nemours.
---
Allan Skov


Former VP of IT
DCP / Duke Energy
Allan is a CIO with more than 20 years experience in the energy industry in Canada and the United States. Most recently, Allan was with Duke Energy where he was the Vice President Information Technology of Duke's $10 billion joint venture with ConocoPhillips in Denver. Allan holds a Bachelor of Commerce and MBA from the University of Windsor in Canada. Allan enjoys spending time with his wife and teenage daughter, skiing, golf, hockey, writing and supporting a number of community activities. [See video soundbite]

---

Brian Trudeau
CIO
Amerex Energy


Brian Trudeau is the Chief Information Officer for Amerex Brokers LLC (a wholly owned subsidiary of GFI Group, Inc.). Brian has over 17 years of corporate computing experience. He has worked in regulated industries such as nuclear and pharmaceutical. The last 7 years Brian has worked on improving corporate computing and energy trading systems at Amerex. Recently, he has moved their infrastructure to primarily a virtual server environment and managed the build out of an entire disaster recovery site for Amerex. This approach has saved the company money and reduced the energy consumption footprint dramatically. Brian specializes in server virtualization, storage area networks, disaster recovery and BCP, and building TDM and IP networks. Brian has a Bachelor's degree from the University of Washington in Electrical Engineering.

---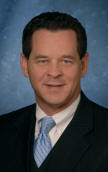 Robert Myles
CISO


Texas Health Resources (www.texashealth.org)
In the relatively new world of IT security, Robert Myles is a veteran, with over two decades of experience and two current industry certifications and numerous affiliations. He began his career as a health services technician with the US Coast Guard, where he first saw technology's potential to enable clinicians to focus on patient care rather than the "business" of healthcare. The computerized pharmacy inventory management solution he developed saved his department many thousands of dollars of time and materials. While in the Coast Guard, Mr. Myles also gained significant security and law enforcement experience, including a Federal Secret-level security clearance while managing the classified material program for his Coast Guard units. Upon leaving the Coast Guard he continued to build on his mix of healthcare, computing and security experience in positions of increasing responsibility and scope with employment at Southwest Washington Medical Center, Oregon Health and Science University, Parkland Health and Hospital System and Fisher Investments. He came to Texas Health Resources in 2007 as Director, Information Security/Systems Information Security Officer. Mr. Myles has a Business Management and Communications Degree from Concordia University. [See video soundbite]

---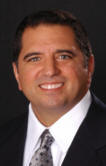 Drew Mansell, PMP
Director, Information Technology


Overhead Door Corporation (www.overheaddoor.com)
Drew Mansell is a twenty-six year veteran in the information technology field designing, implementing and maintaining software applications throughout his IT career. Drew has managed many IT projects and in 2004 earned his PMP certification from PMI. For sixteen years Drew maintained a software consulting company with engagements from managing IT operations to delivering business software solutions. Before joining Overhead Door Corporation, he consulted with Overhead Door Corporation for four years during that time introduced and expanded the application team to solve business problems using web deployed business solutions. In 2002 joined the ODC team as the Strategic Application Manager, a year later Drew was promoted to the Director of IT as part of the executive team he is responsible for the Company's information technology activities.

---

Robert Clines
CIO
Dallas County


Robert Clines has 19 years experience working for DOD Contractors in mechanical engineering using Computer Aided Design and Modeling. He Migrated from a user role to a support role which morphed into support of Computer labs and data centers. His experience includes 2 Years with Flying J Inc. in charge of the Mainframe Application Development in support of Oil and Gas exploration, refining and distribution, 1 Year with FirstPlus Financial as VP of IT Operations supporting the home loan industry, and 6 years with Excel Communications and Vartec Telecom as the Director of IT Operations. At Excel, he stabilized their existing data center, built a new data center and migrated all production from the old to the new data center. Robert established five nines operation in support of telecom provisioning and billing. Currently, Robert has been 4 years with Dallas County as Chief Information Officer. Prior to his tenure, IT was Outsourced since 1992. The Outsourcing contract had gone through 4 different vendors and as a result the critical IT infrastructure of the County was in shambles. They have rebuilt the infrastructure based on industry accepted standards and developed/refined their policies and practices to create a "Repeatable, Predictable and Reliable" IT environment. They have worked hard to regain the trust of the user community by providing superior Customer Service and consistent support. [See video soundbite]

---

Greg McKown


Senior Vice President and Chief Information Officer
COMFORT SYSTEMS USA (www.comfortsystemsusa.com)
Greg McKown, Vice President and Chief Information Officer, is responsible for the Company's information technology activities. Mr. McKown's experience includes 3 years as CEO of Hostcentric, a managed hosting company, and 13 years as the Chief Executive at Maxim Computer Systems, a local and wide area networking provider which reached the Inc 500's list of fastest growing private companies in 1997. He started his information technology career at Harris Corporation where he held both field engineering and sales positions.

---

Gordon Quan, Esq.
Founder & Managing Partner
Quan, Burdette and Perez, P.C. (www.quanlaw.com)
Gordon Quan has had a long history of community activism. Thee first Asian American elected citywide to the Houston City Council and first to serve as Mayor Pro Tem, Gordon believes each person can make a difference. Born in China but raised in Houston, Gordon was a founding member of the Asian American Bar Association of Houston and the Asian American Coalition. He has served in leadership positions with several organizations – President, Houston Foundation; President, East Downtown Tax Increment Redevelopment Zone; Chair, Blue Ribbon Commission to End Chronic Homelessness in Houston; Chair, Plan for Affordable Housing in Houston; President, Asian American Democrats of Texas; President, Asian Pacific American Municipal Official of the National League of Cities.



Professionally, Gordon is the founder and managing partner of Quan, Burdette and Perez, P.C., one of the largest and most respected U.S. immigration law firms in America with offices in Houston, San Antonio, The Rio Grand Valley and Mexico City. He has been selected for Best Lawyers in America, Texas Super Lawyers, Best Lawyers in Houston, and is AV Rated by Martindale-Hubbell. Gordon continues his community service as a member of the board of directors of the Coalition for the Homeless (Houston), the South Texas College of Law, Catholic Charities, and Neighborhood Center, Inc. He also chairs the Asian Chamber of Commerce and is Vice-chair of the Asia Society, Texas Center. Gordon has been recognized as a "Trailblazer" by the National Asian Pacific American Bar Association, "Spirit of America" by the National Chinese American Citizen Alliance, a "Bridge Builder" by the Masons Society (the highest honor given to a non-Mason), "Friend of the Homeless" by the Coalition for the Homeless, "Councilmember of the Year" by the Houston Police Officers Union, a "Voice for Children" by Children at Risk among many others. Mr. Quan earned degrees from the University of Texas (B.A. 1970), the University of Houston (M.Ed. 1973) and the South Texas College of Law (J.D. 1977). Above all, Gordon Quan has always been a person who cares deeply about others and has tried to make life better for all. Married to the former Sylvia Lau for more than 30 years, they are the parents of three daughters, Caroline and husband Patrick Long, Kristen and husband Hunter Hammill, Katherine and grand-daughter Victoria Long. [See video soundbite]

---

Diane Kenyon
Senior Vice President of Information Technology
Harden Healthcare


Diane is the Sr VP of IT for Harden Healthcare in Austin, Texas. Prior to Harden's acquisition of Girling Health Care, Inc, Diane served as the IT Director for Girling for 14 years. Diane previously held a management position at Gerber Alley. Diane has 18 years of information technology management experience in the healthcare field. She has her Computer Technology degree from Purdue University and her MBA from Kennesaw State University. Diane is an active member of HIMSS, the Austin Technology Council, the Austin Innotech Advisory Council, McKesson Home Care Advisory Council, Texas Medicaid Claims Management Council, VCPI Client Advisory Board and the Advisory Council to the South Austin Physician Co-op RHIO initiative. [See video soundbite]

---

Dr. Jim Weatherby
Director of Information Systems
Texas Legislative Council


James L. "Jim" Weatherby was born and raised in Dallas, Texas and attended Texas A&M University where he obtained a BA in mathematics in 1964 and an MS in economics in 1966. After Texas A&M, he enrolled at the University of Minnesota to pursue a Ph.D. degree in economics that he received in 1970 at which time he joined the faculty of the University of Texas at Austin as an Assistant Professor. While at UT, he pioneered several techniques in the area of Computer Assisted Instruction as well as managed the transition from an "IBM card" computer environment to a remote real time computer environment. He left the University of Texas in 1976 and with a colleague founded a consulting business, Southwest Econometrics, Inc. where he specialized in the implementation of empirical models of client processes. In 1985 he sold his interest in Southwest Econometrics and joined Hart Graphics at their Director of Information Services. He was promoted to Vice President of Information Services and in this capacity he designed and directed the implementation of a real time shop floor tracking and scheduling system and implemented decentralized computing company wide. In 1989 he was appointed the founding President of Hart Forms & Services. He led the company through changes associated with the collapse of the savings and loan industry in Texas and California, the acquisition of a major distributor, the redefinition of its manufacturing unit, and conceived and implemented an image change of the company to the digital age. He left Hart in 1997 to again pursue an independent consultant practice. In this practice, he worked for numerous Austin area organizations on assignments ranging from design of electronic printing systems to geographic market definition. He joined the Texas Legislative Council in June of 1998 and since that time has made significant contributions in in the areas of customer service and organizational effectiveness. Among these are being recognized twice in a one year period by the Senate of the State of Texas for exemplary customer service and receiving multiple awards for the public web site for the legislature (www.legis.state.tx.us) most recently the Online Democracy Award given by the National Council of State Legislatures. In November of 2007, Dr. Weatherby was recognized as Austin's IT Executive of the Year for the Public Sector for his leadership role in the migration of over 60 applications from a mainframe-centric environment to a server-based environment. In addition to his duties at the Legislative Council, over the past several years he has taught at UT's LBJ School of Public Affairs, St. Edward's and Concordia. [See video soundbite]

---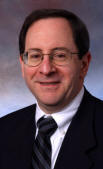 DAVID FINN, CISA, CISM
Vice President & CIO Privacy/Information Security Officer
Texas Children's Hospital (http://www.texaschildrens.org)


David has been involved in the planning, management and control of information technology and business processes for more than 27 years. Currently Mr. Finn is the Chief Information Officer for the largest pediatric Integrated Delivery System in the U.S. In addition to responsibility for all traditional information technology (hardware, software, networking, telephony, application support and other technical infrastructure) he is also responsible for Biomedical Engineering and Television Services including the Center for Telehealth. Mr. Finn is focused on using technology as an enabler of operating efficiency and deriving business value through the optimization and control of technology. David has been leading top performance IT departments by delivering best practices in IT Governance and Control, Project Management Office, Systems Selection & Implementation, Business and IT Partnering, and IT Audit, Control and Security. David has a Mater's degree from Angelo State University. [See video soundbite]

---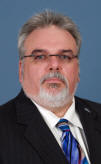 KC Condit
CISO/Governance Officer
Rent A Center (www.RentACenter.com)


KC Condit has spent the last 21 years of his professional life in a wide variety of assignments dealing with regulatory compliance and security. As the Financial Aid Administrator and Dean of Students for a Dallas-based culinary, KC played a critical role in gaining and maintaining Federal funding for his school, as well as securing its accreditation at the national level. Since 1997, KC had devoted his time to helping Rent-A-Center, Inc. become the leader in the U.S. rent-to-own market. KC now serves as Director of Information Security for Rent-A-Center in its Plano, Texas headquarters. His current duties include regulatory compliance, data security, litigation support, forensic investigations, enterprise architecture, and field support. In 2007, KC was named as one of Computerworld magazine's "Premier 100" I.T. Leaders.
---

Gary Gumbert
CIO
Texas Health and Human Services Commission


As Chief Information Officer (CIO for the Texas Health and Human Services Commission, Gary Gumbert is leading the consolidation of information technology services for the state's five health and human services agencies. This effort involves transforming 12 separate information technology divisions into a coordinated management model serving five new agencies with 46,000 employees in more than 1,200 locations. This new, consolidated system provides the technology backbone needed to deliver services to more than 4 million Texans each month. As the leader of the Health and Human Services Commission Enterprise Information Technology Division, Mr. Gumbert is responsible for setting enterprise information technology strategy and standards, as well as supporting enterprise applications and infrastructure. His focus is on the delivery of cost-effective, customer-focused IT solutions. Before working for the State of Texas, Mr. Gumbert spent time directing and managing complex information systems in both the public and private sector. Mr. Gumbert is a graduate of the United States Air Force Academy and earned his Master of Science degree from the University of Southern California. After graduating from the Academy, he served as a fighter pilot in the United States Air Force for 20 years.

---

Gary Buonacorsi
CIO
Attorney General of Texas
Gary has worked in both the private and public sectors of the ever-growing and challenging field of information technology. He is currently the CIO for the Texas Office of the Attorney General. His

responsibilities include agency-wide strategic and tactical planning, development of all technology systems, and oversees all aspects of IT operations. Most recently,
Gary worked at the Department of Information Technology where he served as the Chief Technical Officer for the State of Nevada. Prior to that post, he was the CIO for Nevada's Division of Welfare. His private sector experience includes IT management positions at Merck-Medco pharmaceuticals and Taylor Corporation. He holds a Bachelors degree in Management Information Systems and a Masters degree in Business Administration. Among a long list of accomplishments, he deployed a state-wide enterprise single sign on and identity management solution, orchestrated a fiscal turnaround for one of the largest Information Technology departments in the State of Nevada, and successfully instituted numerous process improvement initiatives to increase customer satisfaction.

---
Nathan O. Langston
National Director, Administration
Boy Scouts of America
Nate has over 25 years in the information technology field. He joined Boy Scouts of America in 2000 as

Director of the Information Systems Division. He has been serving as National Director of the Administration Group since April 2006. Nate's career in Scouting
began over 15 years ago as a volunteer Webelos leader. Nate has also served as Scoutmaster and committee chairman and has been on three Philmont treks as an adult advisor. Before joining the National Council, Nate's career experience included 16 years with Conoco Oil in Oklahoma and Texas, and overseas in Dubai and Norway. He also worked as a senior project director for Oracle leading teams in major systems implementation for the State of Oklahoma, the New Orleans School Board, and the State of Michigan. Nate received his Bachelor's degree in mathematics from Oklahoma Christian University and his Masters in computer science from Oklahoma State University. Nate and his wife, Jamie, have four children; two sons—both Eagle Scouts—and two Venturing daughters. Nate enjoys running, scuba diving, and playing golf.
---

Lewis Watkins
Chief Information Security Officer
The University of Texas System
Lewis Watkins is Chief Information Security Officer for The University of Texas System. He is responsible for providing leadership and direction for and implementation of an information

security action plan that encompasses the system's nine academic and six health institutions.

Prior to his current assignment, he served as Director of Information Resources for the University of Texas System Administration. As such he was responsible for the operational aspects of information technology within the organization including user and network support, records and document management, systems development, and IT security. Mr. Watkins served on the U. T. System Administration Compliance Committee for eight years.

Prior to joining the U.T. System Administration, Mr. Watkins was Manager of Data Processing for the Teacher Retirement System of Texas with oversight responsibility for all IT operations and applications development. In addition, he has held a number of positions at the U. T. Austin campus. Mr. Watkins holds a B.S. of Ed. degree from the University of Texas at Austin, and a M.Ed. from the University of Alaska. He is a Certified Information Systems Security Professional (CISSP). [See video soundbite]


---
Brad Harslem
Chief Information Officer
Former CIO of Coach America
TechExecs Dallas Chapter CIO Chair
Brad has been the CIO for three DFW based companies: Coach America, Concentra and Greyhound Lines. He most recently held the CIO position at Coach America which is a

leading provider of ground transportation services. Coach was a private equity startup company when Brad joined in 2003 and grew to $400 million in revenue before it was sold last year. Brad had the unique opportunity to create an entire IT infrastructure from data center to network to application portfolio all of which had to be highly scalable to support the acquisition driven growth model. He spent the first 17 years of his career at American Airlines in Marketing and in the Sabre division where he was VP of Operations and Applications Development. Brad holds a BS from Cornell's Engineering College and an MBA from New York University's Stern Business School. He was the Keynote Speaker at the 1996 Information Week 500 Conference and served on the Information Week Magazine, Editorial Advisory Board from 1996-1998.
---

Rick Shasteen (venue host)
Silver Eagle Distributors (www.seabud.com)
Director of Information Technology in San Antonio
Silver Eagle Distributors, L.P., a $750 million wholesale beer distributor for the Anheuser-Busch family of beers and partner brands employing more than 1,200 people throughout Southeast and South Texas. Richard has over 20 years in the information technology
field. He joined Silver Eagle in 1998 as

Manager of the Information Systems. Before joining the Silver Eagle, Richard's career experience included 8 years with Alamo Data Systems in San Antonio, responsible for the city of San Antonio, city of Houston, Travis County and Bexar County, and six years with Marmon and Mok Architects and Engineers, responsible for all technology as well as lead engineer on the Alamo Dome project. He also was responsible for several school districts in the surrounding area of San Antonio. Richard received several certifications including CNE, MCSE, CCNA and CNA. [See video soundbite]
---

John F. Petrie III, MBA, CISSP, CISM, CHS-III, CBM
Chief Information Security Officer
Harland Clarke
Mr. Petrie is a 26 year seasoned Technologist and Information Security Professional with solid senior management experience in the Manufacturing, Financial Services, Defense, Technology Consulting, Telecommunications, and Academic Healthcare industries. As the Chief Information Security Officer for Harland Clarke, he leads the Information Security Office and manages th

e Corporate Information Security Program (ISP), which supports check manufacturing and check-related services, contact center services and direct response marketing solutions as well as 6000 knowledge workers. Mr. Petrie's responsibilities include: information security strategy; information security policy development; risk management, analysis and mitigation; computer incident management; security monitoring; business impact analysis; business continuity and disaster recovery; technology analysis and review; training and awareness; and enterprise information security operations.

Prior to Harland Clarke, Mr. Petrie was the Chief Information Security Officer for the University of Texas Health Science Center, San Antonio responsible for the Institutions' Information Security Program. He has held various positions in the information technology and information security industry including, senior project manager, senior systems security engineer, general manager, director, and principal consultant. Mr. Petrie received an MBA in Information Systems from City University, a Bachelors of Science in Liberal Arts from the University of the State of New York, and is a graduate of the Defense Intelligence College in Washington D.C. He holds multiple industry certifications including Certified Information Systems Security Professional (CISSP), Certified Information Security Manager (CISM), Certified Homeland Security-Level III (CHS-III), and Certified Business Manager (CBM). Mr. Petrie is a member of several associations and organizations including the Accredited Standards Committee (ASC) X9F, Computer Security Institute, Information Systems Security Association, Information Systems Audit and Control Association, the American Management Association, the Association of Professionals in Business Management, and is the Past Treasurer Member of the Northeast Independent School District Career and Technology Advisory Council. [See video soundbite]

---
Colby Springer
Former CIO
ClubCorp
Mr. Springer has been a member of the technology industry for 30+ years. He has been a senior technology leader at such companies as Pearle Vision, Blockbuster Entertainment, M

ichael Stores and ClubCorp. In this time Mr. Springer has been a participant and leader in these company's growth and the strategic use of technology to further their goals.
His focus is on leading a business through transformation and growth while translating business strategy into an IT strategy and then executing and measuring progress in delivering that strategy. He has built high performance IT teams that are recognized for delivering uncompromised operations focusing on the basic principles of customer driven service, seamless and consistent delivery of services, and increased efficiency and effectiveness. Colby obtained a Bachelor of Science in Engineering and Computer Science from UCLA and a Master of Science in Business Administration and Quantitative Methods from California State University, Northridge. He is a member of the Dallas chapters of the Society for Information Management (SIM), the Technology Executive Networking Group (TENG) and CEO Netweavers.
---
Mike Pattison
Former CIO
Sterling Chemicals
Mr. Michael Pattison's career spans 35 years in the process manufacturing and technology industries. As the CIO Technology Leadership at Sterling Chemicals, he successfully managed multiple information technology and engineering organizations and created numerous industry best practices. Sterling Chemicals, a privately held corporation, manufactures acetic acid and plasticizers at their Texas City facility. Sterling Chemicals generally sells petrochemicals products to customers for use in the manufacture of other chemicals and products, which in turn are used in the production of a wide array of consumer goods and industrial products. In addition to Sterling Chemicals, Michael also held a key process industry operations role within Dow Chemical, and regularly found new ways to apply proven technologies to improve plant performance. Michael's past experiences included working with IBM in consulting & Aspen Technology in product management recommending technology solutions to improve manufacturing operations performance in the process industries. Michael graduated with a Bachelor of Science in Chemical Engineering from the University of Oklahoma and have been a recognized speaker at AspenTech's Amsterdam Enterprise Conference, MIT Enterprise Forum and a Founding Board Member of Techxans & TechExecs. Michael has also been the subject matter expert within articles in magazines such as Managing Automation.

---
David Yavorsky, Chairman of TENG
Technical Executives Network for CIOs
Former CIO of First American Mortgage Information Services


A former CIO of First American Mortgage Information Services, David is a senior level executive with extensive experience spearheading the alignment of technical resources with strategic business initiatives. Mr. Yavorsky gained his expertise in technology architecture and integration, relationship and staff management, budget development, vendor/contract negotiations and formulating financial/strategic plans during his successful career in several leadership roles. Specifically, Mr. Yavorsky directed and managed the Information Technology group for First American Mortgage Information Group as Chief Information Officer. Mr. Yavorsky consolidated data center operations to reduce operating costs and improve accountability in addition, he outsourced software development for specific, strategic systems to improve speed to market and reduce costs. Prior to being CIO, he was President and Chief Executive Officer of First American Real Estate Tax Services after his role of Executive Vice President of Operations. As an entrepreneurial and visionary leader he accomplished strategic planning, process improvement, and reengineering of key business processes. He is a skilled communicator, team builder and negotiator who maximizes efficiencies and productivity through boosting employee morale and performance. His assertive, bottom line approach consistently produced quick yet long term, favorable results in each of the positions he has held. He is a decisive but flexible professional who leads by example, has excellent communication skills, and is a poised, results-oriented individual capable of making significant and continuing contributions. In addition to his many business accomplishments, Mr. Yavorsky holds a Bachelor of Arts degree in Public Administration from The Pennsylvania State University.

---
Steven Ramirez
Project Manager of IT Business Systems
EPCO, Inc. (www.Eprod.com)
Steven Ramirez serves as Project Manager of IT Business Systems for EPCO, Inc. EPCO, Inc. and its affiliates own significant equity interests in five publicly traded partnerships with a combined enterprise value of approximately $48 billion. The EPCO family of partnerships comprises one of North America's largest midstream energy networks, providing a variety of services to producers and consumers of natural gas, natural gas liquids, crude oil, refined products, liquefied petroleum gases and petrochemicals. In this role he

manages IT projects
related to business application implementations, cross-functional business interfaces and IT/business process improvements. Steven received a BBA in Finance from the University of Houston and an MBA in Management information Systems from the University of St. Thomas. Steven is a certified PMP and is active with Houston's local chapter of PMI. Steven's previous positions have included Manager of Procurement, Assoc. Director of Business Forms Management, and Management Consultant all with American General Companies. Steven currently live in the Houston Heights with his wife Virginia and daughters Maggie and Hallie.

---
Charles L. McGuire "Lynn"
Chief Information Officer
Andrews Kurth ( www.andrewskurth.com)
Lynn is responsible for all aspects of Information Technology for this international law firm including Help Desk, PC Techs, Network Services and Infrastructure, Application Development, PMO, and Training. While at Andrews Kurth, Lynn has accomplished the following: Created

complete Disaster Recovery manual and procedures along with redundancy for the firm to ensure continued operations should a disaster impact our primary data center on key systems. His efforts allowed Andrews Kurth to lead the legal industry in both staffing ratios and IT to gross revenue while improving quality and delivery of IT services. Rebuilding the team for all departments while consolidating six different and disparate operating systems into one supportable environment on Windows and Intel based platforms. This involved migration of the firm's GroupWise system to MS Exchange and Active Directory across all US offices. Managed the conversion of the document management system from SoftSolutions to iManage, developed change control procedures for servers and applications along with consistent user communications and notices regarding IT activities, and implemented a model office for staging development and moves to the production environment. Created a Project Management Office concept to promote project consistency and reporting not only in IT but across multiple departments within the firm. Lynn successfully integrated IT departments and multiple locations of a merger of equal firms to a single entity while maintaining operational integrity and continued delivery of legal services to clients. Prior to working at Andrews Kurth, Lynn worked in a variety of senior and executive IT roles at EDS and Perot Systems. PUBLICATIONS: Author, "Moving 100,000 E-Mails a Day: Andrews Kurth mounts a strong defense to help avoid e-mail outages" Law Firm Inc. (November 2004).

---

Todd Coury
Network Manager
Andrews Kurth ( www.andrewskurth.com)
Todd is responsible for ISS and DR initiatives in Andrews Kurth Law Firm. Todd Coury has more than 23 years of domestic and international experience in the info

rmation technology, engineering and construction fields, with nearly eighteen years in management and supervisory positions. He currently is network manager for Andrews Kurth LLP, an international law firm of more than 400 lawyers, where he manages the national IT department with 11 direct-report network engineers across the United States. Todd is responsible for all aspects IT infrastructure for the firm. Prior to joining Andrews Kurth, Todd spent 10 years with Petrocon Engineering, two of those overseas. Andrews Kurth LLP is an international law firm with over 400 attorneys, has built its multidisciplinary practice on the belief that "straight talk is good business." Real answers, clear vision and mutual respect permeate the firm's success stories with clients, colleagues, communities and employees. With offices in Austin, Beijing, Dallas, Houston, London, Los Angeles, New York, The Woodlands and Washington, DC, Andrews Kurth represents an impressive list of global clients spanning multiple industries and areas of law.

---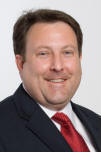 Jim Bailey
Chief Information Officer
Grant Prideco (www.grantprideco.com)
Jim is a strategic and transformational CIO with broad technical and business experience working closely with senior management to align IT strategies in support of business objectives. Leveraging over 18 years of manufacturing and energy industry experience, Jim has a proven success record of transforming IT organizations worldwide, and improving operational excellence. As Chief Information Officer of Grant Prideco, Jim is responsible for transforming IT into a global organization capable of scaling with business growth, and providing technology

solutions
to the business units of Grant Prideco. Jim began his career in 1989 with IBM as a Systems Engineer in IBM's Dallas Customer Center. In 1991 Jim joined Schlumberger and relocated to Houston to take over responsibility for Schlumberger's North America Oilfield MIS Operations group. From there, he moved into roles of increasing responsibility at Keystone International, Shell, and Team Industrial Services before joining Grant Prideco. In 1989 Jim earned a Bachelor's degree in Marketing at the University of North Texas, and received his MBA in International Business from University of Houston in 2000. He is a member of the CIO Leadership Network, and Society of Information Managers.

---
Bryan Burns
VP of Engineering & Chief Architect


XO Communications (www.XO.com )
Mr. Burns has over 15 years of frontline leadership experience in operations, engineering, and finance in the telecommunications industry. Mr. Burns has worked for 5 years at Cellular One in the wireless industry and for 11 years at XO communications in the CLEC industry. Mr. Burns holds a Bachelor of Arts in Economics, a Bachelor of Science in Electrical Engineering from Bucknell University.
---

George Hendrix
CTO
Cordinant Technologies

George has over twenty-five (25) years of technical and management experience in information security architecture and technology. He got his start in the United States Air Force where he was a member of the Defense Communications Agency and after ten (10) years of service, was a member of the of the US Department of Energy's project to develop and deploy a multi-million dollar, inter-laboratory, secure digital communications network at Sandia National Laboratories. George left the lab to join AscomTimeplex, the inventor of the T-1 Switch, where he served for ten (10) years as Technical Consultant and Director Multi-national Programs. Since moving to Dallas in 1993, George has focused on information security applications having held positions at Signio (now Verisign Payment Systems), ServGate Technologies, and prior to joining Cordinant, was Managing Director North America at De La Rue Cash Systems. Over the past several years, George has also been providing consulting work to our state's schools through Education & Business Associates. EBA is assisting our schools to go paperless by developing processes and procedures to deploy technology that will lower operating cost for the District, protect information in accordance with HIPAA and FERPA, while at the same time make it available electronically through a secure portal. George lives in Dallas and shares his personal time with Nancy. They are active supporters of the Arts, enjoy traveling and are active members of several professional organizations.
---
Jay Reed
Chief Information Officer
Trammell Crow Residential
Jay Reed is currently Chief Information Officer for Trammell Crow Residential focused on delivering a Business Technology strategy that ensures the company sustains the growth it has experienced the past 5 years in the multi-family real estate market. Jay has more than 22 years of Information Technology

experience working with high growth companies in both the Real Estate and Hospitality Industries introducing a number of industry technology firsts while building infrastructures to support the growth.

As the Vice President (VP) of Information Technology (IT) for Taco Bueno Restaurants, Jay led the replacement of the company's legacy point-of-sale and back office solutions with a best-of-breed centralized and integrated .NET solution enabling Taco Bueno to introduce remote order taking through a central call center, contactless credit cards, graphical kitchen capabilities, and other opportunities to improve speed of service and/or order accuracy. Prior to Taco Bueno, Jay worked as VP of IT for Wyndham International where he built a 2,500 square foot 300 server collocated facility to support numerous centralized solutions for Wyndham's various brands including Property Management, Reservations, SAP Enterprise Resource Planning, Guest Recognition (loyalty program), Call Accounting, and more. Prior to Wyndham, Jay built the Trammell Crow Company infrastructure that supported the company's expansion from an entrepreneurial real estate developer to a services business in the late 80's and the 90's.

Jay graduated from the University of Texas at Austin with a Bachelor of Business Administration in both Finance, and Data Processing and Analysis, and a Master of Business Administration from Southern Methodist University. He is currently Co-Membership Chairman in the Society for Information Management, and is on the Associate Board of the Cox School of Business at SMU.
---
Tom Bishop
Chief Technology Officer
BMC SOFTWARE (www.BMC.com)
Tom Bishop is the Chief Technology Officer of BMC Software, Inc. (NYSE: BMC), a leading provider of enterprise management solutions that empower companies to manage IT from a business perspective. Mr. Bishop joined BMC in 2005 from VIEO, Inc., in

Austin, Texas, where he served as Chief Technology Officer and was named one of the top 25 CTOs by InfoWorld magazine in 2004. While at VIEO, Bishop pioneered the architecture and design of an applications-focused, quality of service-oriented enterprise systems management solution. For more than 20 years, he has served in senior technology and strategy roles at leading organizations including UNIX International, Tandem Computers and CompuCare Management Systems. Bishop was an early employee of Tivoli Systems and rose quickly through the organization, serving first in key development roles before being named Chief Technology Officer and General Manager for IBM Tivoli's Embedded Solutions business unit. A well-known technology innovator, Bishop holds nine patents in fault tolerant computing and in leading the development of industry standards such as the Distributed Management Task Force (DMTF) and POSIX. He is a member of the Board of Directors for Symbiot, an Austin-based software startup, and Witness Systems, an Atlanta-based software company. Also, he serves on the technical advisory board for AlterPoint, based in Austin, Texas, and Qlusters, based in Palo Alto, Calif. Bishop received Bachelor of Science and Master of Science degrees, both in Computer Science, from Cornell University in Ithaca, N.Y.
---

Kenneth M. Wright, P.E.
President, COO and Chief Engineering Officer
BROADPOINT (www.broadpointinc.com)
Kenneth M. Wright serves as president and chief operating officer of Broadpoint, which is the consolidation of PetroCom, Sola and Coastel Communications, and a leader in providing state-of-the-art communications to remote locations. Prior to joining Broadpoint, he served

as president and chief operating officer of PetroCom, a telecommunications leader focused on providing remote communication solutions to the energy industry both in the Gulf of Mexico and abroad. Wright has extensive experience managing FCC regulatory issues and is well versed in licensing requirements for cellular, satellite, microwave and SMR technologies. Additionally, he has broad design experience including AMPS cellular, GSM/GPRS/EDGE, frame relay, ATM, IP TDM and VoIP networks. Wright received both a bachelor's degree in electrical engineering and a master's degree in business administration from the University of New Orleans. He is a registered professional engineer, a member of the Louisiana Technology Council and a board member of the University of New Orleans College of Engineering.
---
Mark Simmons
Vice President of IT


BancTec
Mark Simmons is Vice President of IT for BancTec. His responsibilities include the deployment of SAP worldwide for their company. Founded in 1972 and based in Irving, Texas, BancTec serves 2,000 companies in 50 countries providing document and content processing, payment processing and information technology services. With 2700 employees in 14 countries, BancTec manufactures and supports equipment processes for more than 10 billion checks annually. BancTec processes over 50 million documents a day and ten of the largest commercial banks in America rely on BancTec.
---

Will Charnock
VP, Technology
The Planet


[See Soundbite Video]
William Charnock joined The Planet in March 2003 and today serves as vice president of technology. In this role, he is responsible for directing the company's technology planning and investments. He previously served as vice president of network engineering with The Planet. Charnock has more than 10 years of experience in senior management with Internet services companies. Prior to joining The Planet, he was director of data network engineering with Allegiance Telecom, where he served in a number of increasingly responsible roles. Charnock was responsible for the architecture and build-out of the company's nationwide Tier-1 IP network, as well as new technology evaluation and development.
He led the network integration team responsible for merging the IBI (formerly Digex) and Allegiance IP backbone networks. Prior to his career with Allegiance, he was chief technology officer and minority owner in FastLane Communication. Charnock attended the University of Houston. [See video soundbite]
---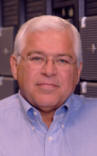 Douglas J. Erwin
Chairman & Chief Executive Officer
The Planet Internet Services, Inc. (www.ThePlanet.com)
Douglas J. Erwin joined The Planet in 2006 as chairman and CEO, where he oversees the strategic vision and direction of the country's second-largest dedicated hosting provider. Prior to joining The Planet, Erwin orchestrated the startup and eventual sale of blade technology pioneer, RLX Technologies, Inc., to Hewlett-Packard. Erwin co-founded and served for five years as chairman and CEO of PentaSafe Technologies, where he led the company's development from a start-up operation into a recognized leader in integrated security management solutions. He spearheaded PentaSafe's growth through its 2002 acquisition by NetIQ Corp. Erwin served as executive vice president and chief operating officer of BMC Software, Inc., the fifth largest software developer in the United States. During his tenure, BMC experienced tremendous growth in revenues and profitability, with its market capitalization growing from $1.5 billion to $9 billion. Erwin began his career in sales, marketing and senior management with IBM and Nortel. He holds a degree in economics from Duke University. [See video soundbite]
---

Joe Yoklavich
Enterprise Content Management
IBM (www.IBM.com)


Joseph Yoklavich graduated from UCLA in 1981 with a DPMA certification in System Management and Analysis. He has over 25 years of IT expertise in various industries including Energy, Oil & Gas, Utilities, and the Chemical/Refinery industry. Joseph has been an Expert Witness in several lawsuits, and has been an advisor to several law firms. He has been an active member for many years with local organizations such as AIIM, ARMA, Techxans, Digital Energy, and Energy Forum. In 2000, Joseph started working with ECM companies and last year joined IBM as a Enterprise Software Specialist. Joseph has an extensive knowledge in E-Discovery best practices. [See video soundbite]
---
Previous Featured Speakers

Anthony Huang
Founder & CEO
TechExecs
arh@techexecs.net
866.661.0258

As an entrepreneurial IT Thought-Leader, Mr. Huang's clients have engaged him in assisting them in facilitating the discovery of new breakthroughs, formulating new possibilities & product offerings and using practical technologies to positively alter the ways they do business. Recognized as one of the "most powerful" Innovators in Leveraging IT, Mr. Huang has a solid & proven track record for having started and sold four profitable business ventures including taking one of his ventures, GreenPower Energy, public. He also served as the "rented Strategic CIO" for two medical ventures. His clientele has included numerous multi-billion dollar enterprises including Sysco Foods, under the former CIO - John Smart, for Quality Assurance & Specifications Maintenance providing strategic solutions across 1200+ of Sysco's Internal & Sysco Suppliers, ShellTechVentures' BlueGraf Innovations in Engineering Licensing, Duke Energy's Enterprise Apportionment Strategies' Data Warehouse streamlining data flow across 857 entities, Universal Weather & Aviation's Internet Commerce Strategic Information Systems Planning, Tindall & Foster's Virtual Practice Presence Transformation, National Semiconductors' eAdvisor highlighted by Fortune Magazine, Koch Industries' Enterprise Relationships Management system across seven multi-billion dollar Business Units, and countless others. Mr. Huang is also involved in creating new possibilities within communities by advising non-profits including Center for Charitable Technology, other inspirational and conscious corporations such as Powerful Women International and advising smaller businesses in defining and accomplishing new ways of using online strategies to become more intimate with their prospects, targets and existing customers.

Mr. Huang has been mentioned in the Wall Street Journal, New York Times, and the CIO Magazine when he assisted thousands of Ex-Enron employees through his innovative creation of EnronX.org, just 24 hours after the failure of the business giant. With EnronX, Mr. Huang provided the tools for desperate Ex-Enron Employees to gather online, seek employment, secure insurance and legal representation, embraced the media coverage, and united the ex-employees by giving them a voice in the matter. The famous EnronX Pink Slip Party, organized by Techxans, brought over 40 live news and press agencies including CNN, NBC, MSNBC, CBS, ABC and many others during this historical event. Ultimately, Mr. Huang's innovations impacted EnronX'ers directly by winning them abilities in negotiating for an average of $9,000 per person in severance.

Mr. Huang began his career with Apple Computer, BSG and Ernst & Young and was a recipient of the Entrepreneur of the Year Award in 1998 by The Greater Houston Partnership. He participated and served as an Energy Alliance Venture Advisor to Prospect Street Ventures New York, and has been a speaker in numerous conferences including InformationWeek, ITEC, Gartner Midsize Enterprise Summit, TiE Venture Forum, Techxans & TechExecs CIO Panel Forums with Topics authored by Forrester, JavaOne Conference and Red Herring Venture Forums. Mr. Huang graduated from the University of Texas at Austin with a BBA in Management Information Systems, attended Executive Management Trainings for Technology Innovations & Management at MIT, and lives in Texas currently with his beautiful wife and their two "intellectual-innovators-in-training" children.
---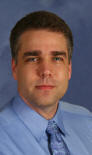 Marc Othersen
Senior Analyst
Forrester Research (www.Forrester.com)
Marc serves Security & Risk professionals. He is a leading expert in how companies structure and integrate information security, compliance, and risk management programs into normal business and IT operations. His research focuses on the strategies for the selection, integration, and management of IT controls to support information security, compliance, and risk management activities. In the past, he has written about sustainable IT compliance, qualitative and quantitative approaches to IT risk management, and effective information security governance. Marc has extensive experience with delivering practical solutions for complex information security, IT risk, and IT compliance issues. While employed by professional consulting firms such as Deloitte, Ernst & Young, and Pricewaterhouse Coopers, Marc has designed frameworks for the integration of information security and IT compliance, identified regulatory sources and normalized IT control requirements, reengineered and automated information security, compliance, and risk processes, and established program metrics for measuring the effectiveness and efficiency of IT control execution. Marc also held the role of CSO and has experience with designing and managing the day-to-day operations of an IT information security program. Marc graduated from Texas A&M University with a B.S. in computer science.
---

Anurag Kumar
Senior Manager
Dell
Anurag is an experienced global technology professional with a talent for finding innovative solutions to complex business problems and building and growing businesses. He is skilled at forming and managing globally distributed teams and motivating them to focus on customer needs and revenue generating activities. He has extensive experience working with and for companies that range in size from the Global 500 to pre-investment startups. As Senior Manager at Dell Global Services, he led IT Planning and Governance initiatives to select and optimize the IT investments and project selection. He also managed a large deployment of Portfolio and Project Management solution using CA Clarity across three geographies and more than 200 users in a very short time frame using limited budget. Previously, he had founded ConnectionE, a wireless solutions and software services provider based in Austin. Under his leadership the company acquired more than 200 business clients, reduced wireless costs by 15 – 30% per client by utilizing our proprietary processes and solutions and manages more than a dozen software development projects with teams in US and India. He sold the company in 2008. In 2006, he was the interim-CEO and led the business development of an India-based IT Outsourcing and Software Services Company where he reduced expenses by 30% while increasing sales by 40% to turn this unprofitable entity into a cash positive company. Under his leadership, the company was able to spin out the software development group. Anurag spent more than 8 years with IBM Global Services in the Managed Operations division where he led a team of 30+ engineers to create IBM's Asset Management Solution (AssetWorks), a lifecycle asset management system that enabled IBM to manage customers' information technology assets remotely. He also managed many large IT projects for Global 500 clients. He served as the President of TIE Austin, a global networking and mentoring organization for entrepreneurs for two years. He rejuvenated the Austin chapter and grew the paid membership base and sponsorship revenues by 50% in the past year. Earlier in his career, he consulted for KPMG and Tata Consultancy Services on several large IT projects in public and manufacturing sector. Anurag has an MBA from Michigan State University, a MS in Computer Engineering from Wayne State and Bachelors in Electrical Engineering from IIT Delhi. [See video soundbite]
---

Lance Masten
Compliance Specialist
Quest Software (www.quest.com)
Lance Masten has been with Aelita/Quest for 4 years. He originally worked as a Pre-Sales Engineer presenting to enterprise companies about company software and how it could help them in their day-to-day IT processes. Lance's current role as Compliance Specialist allows him to present at Quest sponsored seminars, Microsoft User Conferences and high-level customer visits discussing how Quest provides solutions to companies with compliance concerns. Lance Masten has planned and deployed audit, security and compliance solutions at more than a dozen organizations with operations worldwide. Most notably, he spent a year on-site with one of the world's largest insurance companies, deploying Quest InTrust across 25,000 servers in an environment supporting 90,000 users. He is the author of a recent technical brief on Sarbanes-Oxley compliance and "Eliminating the Threat Within", and was accepted to present at the Marcus Evans seminar, "Sustaining Sarbanes-Oxley Compliance: Best Practices and Lessons Learned." Lance applies his technical and industry knowledge to guiding the product direction of Quest's solutions for audit and regulatory compliance in the heterogeneous environment.
---
Nick Ignatiev
Systems Engineer
Alert Logic (www.alertlogic.com)
Nick Ignatiev is a fourteen year veteran in the information technology field designing, implementing and maintaining corporate IT networks. As a systems engineer for Alert Logic, Nick is instrumental in tailoring security solutions to meet the needs of the customer. Using a Software-as-a-Service platform, Nick is able to work with customers to meet their needs for intrusion detection and log management. Prior to joining Alert Logic, he was the director of Information Technology for the Houston Texans where he was responsible for all network and telecommunications infrastructure and all game-day technology.
---

Craig Denton
Branch Manager
Robert Half Technology (www.rht.com)
Craig Denton is the branch manager of Robert Half Technology, a leading specialized staffing firm providing information technology (IT) professionals on a project and full-time basis. In this role, he oversees the Dallas Galleria branch.
Denton has an extensive background in IT with more than 13 years of experience. He began his staffing career with Robert Half Technology in January 2008. He has earned a reputation for providing skilled guidance to candidates, as well as strategic solutions to clients. Prior to his current role, he worked in security software and held management positions at a major wireless telecommunications corporation. Denton earned a bachelor's degree in business administration with a focus on marketing and computer & information science from Stephen F. Austin State University in Nacogdoches, Texas. With more than 100 locations in North America, Europe and Asia, Robert Half Technology is a leading provider of IT professionals on a project and full-time basis, for initiatives ranging from web development and multiplatform systems integration to network security and technical support. For more information about Robert Half Technology or to learn about online job search opportunities, please visit www.rht.com.
---

Eric Tompkins
Global Security Practice
CIBER, Inc, (www.ciber.com)
Eric Tompkins is a Principal Consultant with the Global Security Practice of CIBER, Inc., and leads CIBER's Business Continuity services. Eric has over 22 years of experience as a leader of business continuity and security programs, projects, departments, and teams; and as a manager of strategic consulting engagements supporting CxO-level clients. He has applied his outstanding breadth of experience in enterprise security policy, process, and procedure development, business continuity, and disaster recovery to develop diverse operational risk management programs for federal, state, and local governments, banking and finance, pharmaceutical, broadcasting, health care, telecommunications, software production, and education clients. Eric is a certified Project Management Professional (PMP), Certified Information Security Manager (CISM), and Certified Information Systems Security Professional (CISSP). He holds an engineering degree from the University of Michigan (Ann Arbor) and retired from the US Air Force in 1995. He is married, has two grown children, and resides in Richmond, Virginia.
---

Nick Spennato
Applications Manager
Oracle Corporation (www.Oracle.com)
Nick Spennato has over 20 years of experience selling enterprise business solutions to help solve business problems. He has been with Oracle Corporation for 8 years selling ERP business systems to small-to-medium businesses in south central Texas. Prior to that he spent about 15 years selling control systems and advanced control solutions to the process manufacturing industries at both Pavilion Technologies and Emerson Process Automation in Austin. Mr. Spennato holds a Masters degree in Chemical Engineering from Bucknell University.
---

Jeff Maynard
CEO & CIO
Biometric Signature ID (www.biosig-id.com)
Mr. Maynard is the CEO of Biometric Signature ID and owner of patent pending biometric signature authentication inventions. He has been a visionary in taking robust biometric technology and designing practical applications that work to prevent identity theft and misrepresentation Online. Mr. Maynard has been a serial entrepreneur and corporate executive with expertise in developing successful products and teams in early stage and publicly traded companies.

---

Andrew Jackson
President
BravoTech (www.BravoTech.com)
Andrew Jackson has spent the last 26 years building and maintaining technical staffs. In 1996, he co-founded Bravo Technical Resources, Inc.

(BravoTECH) an information technology professional services firm. Over the past ten years BravoTECH has experienced award winning growth with BravoTECH employees performing IT assignments in 36 states in 2007. Andrew received a BSBA in 1980 from Illinois State University. Andrew has been chairman of the Dallas and Forth Worth chapters of the Texas Association of Business, Chairman of the board of the National Kidney Foundation of North Texas and Chairman of the Dallas Chapter of the National Multiple Sclerosis Society. He also serves on the Associate Board of the Cox School of Business at SMU and has been a member of the Dallas Society for Information Management (SIM) chapter since 2002 while serving as co-chair of their 2006 National Conference, SIMposium and on the National SIM Board in 2007 and 2008.

---
Pam Terry
Executive Director & Co-Founder
Technology Executives Network (Techxans & TechExecs)
pam@techexecs.net
866.761.7770 ext. 2
Pam Terry has considerable experience in the technology industry beginning her foray into technology in 1994. She has a proven track record in sales and marketing in data, voice, collocation, IT consulting, application development, ecommerce, and technology training. She was most recently an Account Executive with Time Warner Telecom, a Major Accounts Consultant in the Business Division of Time Warner Cable and VP of Marketing for ERGOS Technology. During her tenure in the industry, Pam had the pleasure of co-founding Techxans with Tony and even created the "Techxans" name. Prior to Pam's technology industry experience, Pam was Executive Director of the Galleria Chamber of Commerce and previously provided marketing consulting in the accounting firm industry. Throughout her career, Pam has been involved in community and trade organizations, having obtained Accreditation in Public Relations from the Public Relations Society of America, and serving on the boards of several charitable and membership groups such as the American Organ Transplant Association and the Association of IT Professionals. Pam is currently serving as Regional Director of Powerful Women International, a women's empowerment membership group. Pam brings a wealth of knowledge and expertise in association management and technology to her role as Executive Director of Techxans and Tech Execs. Originally from Brownsville, Texas, Pam has been in Houston since 1971.

---
Tim McHugh
Oil & Gas Business Unit
Oracle (www.Oracle.com)
Tim McHugh is has 15 years of Energy Industry experience in enterprise business applications, software technology, consulting, and outsourcing services. A successful track record in all aspects of the selling and delivery of professional services, and outsourcing, including strategic planning, business development, account management, partner management and vertical marketing. Tim currently is the Regional Manager for Oracle's Oil and Gas business unit. Prior to Oracle, Tim was a Sr. Manager with Deloitte Consulting's Enterprise Applications practice where he focused on ERP implementations.
---
Adrian Estala, PMP
Senior Manager
KPMG (www.KPMG.com)
Adrian Estala is a Senior Manager at KPMG with over ten years of experience in the IT Project Management, IT Security and IT Audit fields including more than eight years of experience specifically related to supporting KPMG clients. His client service spans across the utilities, retail, healthcare, and oil & gas industries. He is a certified project manager. Prior to joining KPMG, Mr. Estala was a Project Manager supporting the design and implementation of large-scale voice and secure data networks with Nortel Networks. After Nortel Networks, Adrian worked with France Telecom in Brest, France, while serving as the Project Manager for an IPv6 engineering research initiative at L'Ecole Nationale Superior des Telecommunications de Bretagne. Adrian holds an engineering degree from Texas A&M University.
---
Ralph S. Jezierski
Senior Manager
Worldwide Software Consulting
BMC Software, Inc. (www.BMC.com)
As Senior Manager of Worldwide Software Consulting, Ralph is charged with providing the technical expertise as trusted advisor to our customers and enable them to understand the value of Business Services Management (BSM). Software Consulting provides a critical function at BMC Software to understand the needs of our customers, and to then define and

demonstrate our value-based solution to address their challenges. The intent of the BSM strategy is to provide solutions that will enable customers to link their IT resources tightly to business objectives and manage these resources based on business priorities by providing a "whole view" of their business and IT operations. Ralph also led the Software Consulting efforts at BMC. Previously, Ralph was Manager of Business Applications in BMC Software's Information Technology business unit where he led critical corporate implementations around Sales Force Automation and other key business applications. Prior to BMC Software, Ralph worked in the Information Technology organizations for several large organizations, in the Retail and Oil & Gas industries. In addition to his technology experience, Ralph graduated from the University of Houston with a BBA in Management Information Systems. BMC Software is a leading global provider of enterprise management solutions that empower companies to automate their IT and prove its business value. Delivering Business Service Management and Service Automation, BMC solutions span enterprise systems, applications, databases and service management. For the four fiscal quarters ended December 31, 2007, BMC revenue was approximately $1.7 billion. For more information, visit www.bmc.com.
---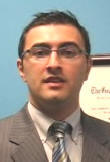 Shawn Shadfar
CEO & Chief Architect
omNovia ( www.omNovia.com )
Shawn Shadfar is the founder and C.E.O of omNovia Technologies Inc started in Houston, TX, USA in early 2004 and specializing in web conferencing and information security services. Mr. Shadfar was a member of the engineering team that invented the first Java-based smart card in
1997 and later co-founded the Information Security group at Schlumberger. His group provided a smart card based digital ID solution to the U.S Department of Defense, the NASA, Chevron, ExxonMobil and other Fortune 500 firms. He has published many articles and has spoken at numerous events in the Information Security industry. Mr. Shadfar holds a Masters of Science in Computer Science from Supelec – Paris as well as a Master of Science in Electrical Engineering from Georgia Tech in Atlanta.
---

Steve Bates
KPMG
formerly with RESOURCES GLOBAL PROFESSIONALS
Steve Bates has spent the past 15 years working with leading companies in business technology, process optimization and I.T. services. He has served in leadership roles with IBM Global Services, Schlumberger and Resources Global Professionals, where he currently leads the Houston Information Management Practice. A seasoned traveler, published author and speaker, Steve focuses his expertise on enabling business through innovative technology solutions and believes, "When viewed as more than a just a utility, I.T. can be truly become a competitive advantage." Steve is alumni of the University of Utah and currently serves on the Board of Directors of the Houston Chapter of ISACA.
---

Piero DePaoli
Technical Director
iPass (www.iPass.com)
Piero DePaoli is responsible for driving technology, business and strategies associated with iPass' products and services. iPass provides enterprises with easy-to-use connectivity solutions including Wi-Fi, Cellular Data, Hotel Ethernet, Mobile Satellite, ISDN and dial-up for their mobile workers, home offices, and branch and retail locations, complete with device management, security validation, and unified billing. His essential functions include interactions with internal marketing, product management and field sales, customers, prospects, analysts and press to help develop and execute upon iPass' vision of unifying the management of remote and mobile connectivity and devices. Piero joined iPass is February of 2001 as Senior Product Manager overseeing the testing and development of the iPassConnect smart client for the Windows, MAC, and Windows Mobile operating systems. In this role, Piero worked to guarantee iPassConnect would interoperate with the leading VPNs, personal firewalls and anti-virus systems, and ensured integration with the multiple IP connectivity technologies in the iPass virtual network (Wi-Fi, Ethernet, 3G, dial-up, ISDN, PHS, and Home Broadband). Until January of 2007, Piero was Director of Fixed Broadband Services, responsible for integrating GoRemote's Fixed Broadband Services into iPass and then launching them to internal sales teams, channel partners and to the market. From 2003 through 2005, Piero was Associate Director of Product Marketing, responsible for launching iPass Device Management and next-generation iPassConnect platforms. Prior to iPass, Piero spent five years at CompuServe Network Services/UUNET focused on remote access and enterprise VPNs. There his responsibilities included managing relationships with multiple Fortune 500 companies for remote access, VPNs, site-to-site access, Web hosting and Internet services. As global design engineer/marketing manager, he was responsible for pre-sales solution design for Fortune 500 companies and was internal product trainer for all UUNET products. Piero holds Bachelor of Administration degrees in both Political Science and Economics and a Master's degree in Business Administration with a concentration in Marketing and Information Systems from the University of California, Davis.
---
Bill Miller
Chief Technology Officer
OneSite (www.OneSite.com)
Bill Miller graduated from Oklahoma State University with a BS in Electrical Engineering, and went to work for Rockwell Int. as a Technical Staff member performing work for the Defense Advanced Reseach Agency (DARPA) much of which was a precursor for today's Internet. Bill was a co-inventor on several communications-related patents while at Rockwell and also completed a MSEE from Southern Methodist University. Bill then worked for Perot Systems Corp. and was responsible for the architecture for a number of large client-server implementations including Europcar's Greenway project which encompassed over 5000 clients in 69 countries and was considered to be one of the largest OLTP (on-line transaction processing) systems in the world. Mr. Miller has also worked for Fidelity Investments and Oracle Corporation prior to co-founding Dallas Internet/Catalog.com/ONEsite.com. Bill is currently the Chief Technology Officer of Catalog.com and ONEsite.com. ONEsite has a proven ability to deliver dynamic, interactive online communities. ONEsite was created in response to the increased pressure for business to replace existing, static websites with online platforms that allow users to contribute content, interact with one another, and become more engaged and involved with the content of the websites. The ONEsite.com platform is currently being used to deliver online communities for a wide range of communities and companies such as Univision, iVillage, ClearChannel, CHL, Sprint/Nextel, PBA.
---

Rick Kinnard
Events & Sponsorship Manager
TechExecs Network | Senior IT Executives Network
Rick@TechExecs.Net | 866.497.4070

Prior to working full time at TechExecs National, Rick served as the Dallas TechExecs Chapter Vice Chair for two years. He is presently responsible for managing all national forum and social events along with cultivating relationships with TechExecs Corporate Sponsors.

Rick begin his technology career at the young age of 16 when he created dithering in 1980 to create millions of colors on an Apple II which was "limited" to only 8 colors 5 years before it came to regular use in software. His early telecom career allowed him the pleasure of working with American Airlines, ATT, Sprint, US Postal Service, several Republican Party campaigns, various religious organizations and Non-Profits such as Special Olympics. At one point he was managing the accounts for 9 different companies including several insurance companies, US Postal Service and the Nielson Rating surveys. In 1990 Rick bought out his employer and re-launched the business as Trans-Tech Services Inc. He quit college to dedicate more time to the business, and applied his knowledge of systems analysis and design to transform the internal processes; from sales to shipping. He mirrored a Xenix system to Windows and created a CRM program from scratch. He developed "Collision Vision"; a computerized automotive estimating system. Within 3 years Trans-Tech had tripled in size to over 17,000 business customers nationwide selling software and systems, and other specialty items. In 1995 finished 8 years with the United States Navy Reserves

In 1998 he started a web design consultancy RKDIA providing dynamic web design for various web based retailers and web based auction sites. Since 2000 he has provided his telecommunications expertise through Time Warner, Cypress, Birch Telecom, Centric Voice, and XO Communications. He has helped hundreds of businesses position their telecommunications resources for efficient and profitable results. He is proud to have helped Dallas Food Bank and Make-a-Wish Foundation as part of his many successful strategies to increase productivity and profitability. Rick has built a personal network of several hundred business contacts. Rick has three boys, all active in Scouting. His eldest is an Eagle Scout, middle son is a Life Scout and his youngest is a Webelos Cub Scout. They enjoy weekend adventures throughout Texas.

---
Lana Moore
Director of Product Management and User Experience
ITZBIG (http://www.ITZBIG.com)
As Director of Product Management and User Experience for itzbig, Lana Moore is perpetually exploring new ways to do old things and old ways to do new things. She's passionate about removing friction from process and making technology as intuitive as possible. Lana has over 12 years of online application experience and has managed the user and customer experience for companies such as MyDocOnline (Aventis Pharmaceuticals), Hire.com, Verizon, and EDS (Navy Marine Corps Intranet). During her career, Moore has been a vocal proponent of web standards and Agile User-Centered Design. Her work in the HR technology field has led to industry awards such as HR Magazine's Product of the Year.
---
Jim Wells
Associate Director of Strategic Accounts
Verizon Wireless (http://www.verizonwireless.com)
Jim Wells is Associate Director of Strategic Accounts for the Verizon Wireless Central Texas Region. He and his team are responsible for positioning strategic wide area wireless and mobility solutions to key vertical customers in the North Texas area. He has worked for Verizon Wireless for four years in various strategic sales roles, including supporting government sector customers. Mr. Wells has over ten years of diverse technology sales and marketing experience, including four years with Texas Instruments Semiconductor. Mr. Wells earned an Electrical Engineering degree from The University of Texas at Austin.

---

John Estes
Vice President
Robert Half Technology
John has been with Robert Half International for 11 years and has served in various roles in Information Technology for 20 years. During his tenure with Robert Half, he has served roles in Sales, Recruiting, Management, and Training in Tulsa, Nashville, Atlanta, and Denver. He currently serves as a VP for Robert Half Technology, focusing his time primarily in the training of sales and recruiting professionals. His career spans 13 years in staffing, and seven years in sales with IBM. John also served five years in the U.S. Air Force. John has a Bachelor's in Personnel Management from the University of Arkansas. John currently resides in Tulsa with his wife Cyndy, daughter Rachel, and son Matthew.
---

Kara Cleaver
President & Chief Strategist - From Corporate Headquarter
Daybreak ICS (www.daybreakics.com)
Kara is a seasoned ECM strategist with in-depth experience in EMC/Documentum and other leading ECM solutions. The founder of Daybreak ICS, she has led the firm in numerous working relationships with Fortune 500 companies. Her leadership is under girded by a strong track record of hands-on experience, including technical editing, applications support, media and product services. In addition, she has directed and managed corporate business-critical applications starting with Documentum and interfacing implementation, systems integration, training, and support.
---

Robert Bennett
Branch Manager
Robert Half Technology (www.rht.com)
Robert Bennett is the branch manager of Robert Half Technology, a leading specialized staffing firm providing information technology (IT) professionals on a project and full-time basis. In this role, he oversees the Dallas Galleria office. Bennett has an extensive background in IT staffing with more than nine years of experience. He began his career with Robert Half Technology in April 2002 as an account executive. Within a year, he was promoted to division director. Bennett has held several leadership roles within the company, including serving as branch manager of the downtown Dallas office and director of permanent placement services. Bennett also helped build Protiviti, a subsidiary company of Robert Half International that provides risk consulting and internal audit services. Bennett is a frequently quoted expert on employment trends in the IT field, and has been featured in the Dallas Morning News and the Dallas Business Journal. He is also a member of DFW Technical Recruiters Network. He received a bachelor's degree in management information systems (MIS) from Kansas State University.
---

Jeff McAdams
Founder & President
HigherOut (www.higherout.com)
Jeff McAdams, founder and president of HigherOut, is passionate about helping people reach their goals. With more than 11 years of experience as a recruiting consultant, McAdams is a leader in identifying the right team, including executive management, technologists, marketing and sales professionals, project managers and administrative staff. His firm has strengthened hiring departments nationwide from small firms to Fortune 50 companies. McAdams experience includes 10 years working with Oracle Technical and Functional professionals, growing a vast Oracle network. He has also helped define the recruiting process for HigherOut, including the creation of a specialized new candidate methodology and feedback procedure. Before founding HigherOut, McAdams worked as a recruiting consultant for Humana, a Fortune 500 company providing coordinated health insurance coverage and related services through traditional and internet-based plans. McAdams is a member of several professional organizations including the Texas Association of Personal Consultants (TAPC), the Capitol City Association of Personnel Consultants (CCAPC), and the South Central Oracle User Group (SCOUG). He is a decorated United States Air Force and Texas National Guard veteran and a graduate of Steven F. Austin University. Jeff, his wife Kari and daughter Madeline live in Austin, Texas.
---

Luis Crespo
Strategic Advisor
Prominente (www.petra.com)
Since 2005, Luis A. Crespo has been a Business Manager for Prominente US, a Houston-based company specialized in outsourcing of IT solutions. His current and main responsibility is the developement of new local businesses and offshore outsourcing of IT services and solutions. Before working for Prominente, Luis worked as a Business Consultant in Follow Up Consulting Inc., an international company specialized in providing business developement support to companies that have just settled in USA. Also, he held similar job positions in companies such as People Ventures LLC and Privastaff LLC. Among the activities that Luis has performed throughout his carrer, the following can be highlighted: International Business Consultant, having introduced overseas companies in the US market, International re-engineering Consultant, working for most of HOLDERBANK´s South American Companies (HOLCIM, BRAZIL; CEMENTOS POLPAICO, CHILE; CEMENTOS NACIONAL, ECUADOR; CEMENTOS BOYACA, COLOMBIA; CEMENTOS APASCO, MEXICO), and Development of the most important Latin American e-government project for IT Secretary, in the Province of Córdoba, Argentina. Luis coordinated support to world-class companies, the World Bank, and the Inter-American Development Bank. The project ended on time and according to budget. Tax Revenues were ncreased by 30% and costs reduced by over 15%. Luis A. Crespo is a Certified Public Accountant graduated from the National University of Córdoba and is also a Bachelor in Computer Sciences, from the National Technological University. He obtained his MBA in the University of Stanford, and also holds an honorary degree in Systems Engineering at Córdoba Computer Sciences Board (Argentina). Other studies: E-Commerce and E-business and International Public Affairs, in George Washington University, USA. Among his publications, he has co-authored "Razón de Estado, Bases, Acciones y Premisas para transformar el Estado orientado al Ciudadano – National interest, basis, actions, and premises to transform a Citizen-oriented State using information technology inside the government, transformations premises and procedures" (Argentina, 1999).
---
Imre Szenttornyay
Director
Hildebrando (www.hildebrando.com)
Imre Szenttornyay is a global business strategist with over 14 years of experience in business management and information technology consulting. Imre has consulted with companies throughout the world, including the United States, Mexico, Central America, Hungary, and South Korea. Imre has been featured in Wired magazine, the Houston Business Journal, Biometrics Digest, KPRC Channel 2, WBTV Channel 39, Disney World (Epcot), Global ID Magazine (Italy), Smart Computing, Archimag (France), Scientific America, and Electronic House. During his tenure at NEC Solutions America and Gateway Computers, Imre successfully negotiated key distribution and OEM contracts with various global (overseas) manufacturers and Independent Software Vendors in order to capitalize on strategic market trends and economic opportunities. Currently, Imre serves as the Director of Business Development & Strategy at Hildebrando Services Inc., a Global Services 100, ISO 9001:2000 and CMMi-mL5 level certified firm that has a 20-year history in providing Systems and Application Development, Systems Integration, Captive Center services, Testing Factory, IT Outsourcing (ITO) and Business Process Outsourcing (BPO). Happily married and the father of four (4) children, Imre has volunteered his time and expertise to serve on various boards and causes, including the Texas Children's Hospital Family Advisory Board, the Building Security & Technology Planning Committee at the Houston Community College, and the Boy Scouts of America. Imre was also nominated to serve as Chairman on the Board of Directors of the International Biometrics Industry Association, and invited to testify on, and demonstrate the use of biometric technology for National Security, at a Senate Aviation Subcommittee hearing in Washington, D.C. in 2001.

---

Gregory Levins
Director
COMSYS (www.comsys.com)
Gregory Levins is currently a Director in the COMSYS Business Intelligence Practice and has been part of the COMSYS / Praeos team for seven years focused on delivering Enterprise Business Intelligence and Data Management solutions. Greg has twenty-seven years of Business and IT experience with over 20 years dedicated to Enterprise Business Solutions. Starting his career as an accountant and evolving over time as the Business MIS-Liaison, and quickly migrating as a dedicated IT Professional focused on aligning IT Strategic and Tactical Initiatives with Business Strategic Initiatives, Objectives and Goals. As part of his career, Greg has developed and evolved Program / Portfolio Management solutions to ensure the successful alignment between the business and IT initiatives.

---

Brandon Weilbacher
Senior Director
Product Line Management and Research & Development
Aastra USA Inc. (www.aastra.com)
Brandon Weilbacher is Senior Director of Product Management and Research & Development for Aastra, a global leader in IP based communications systems. He leads Aastra's US Product Development Center of Excellence focused on delivering solutions to the large enterprise market. Prior to Aastra, Brandon was Director of Product Management at Epygi Technologies, a start-up IP PBX manufacturer, and has held various leadership positions at Nortel Networks. With 15 years experience in communications, his primary areas of focus are VoIP, unified communications, contact centers, and video communications. Brandon has authored many white papers, articles, and market studies. He received a Bachelors of Science in Electrical Engineering from the University of Texas at Austin, and an MBA from the SMU Cox School of Business.
---

Wes Ballinger
Consulting Systems Engineer
TippingPoint Technologies (www.tippingpoint.com)
Wes Ballinger is a Consulting Systems Engineer at TippingPoint Technologies, where he is responsible for designing IPS secured network solutions. Mr. Ballinger joined the TippingPoint team in 2005. Prior to joining TippingPoint, Mr. Ballinger spent 11 years designing network infrastructure and security solutions for numerous large enterprise environments. During his time in the industry Mr. Ballinger has obtained various certifications from 3Com, Cisco, Cabletron, CheckPoint, Network Associates and TippingPoint.
---

Joe Hogan
Current VP of Strategic Programs, Outsourcing | Alsbridge
Former VP of Strategy & Marketing / Global Outsourcing at UNISYS
Alsbridge is the premier consulting firm providing unbiased advice on the use of Outsourcing, Shared Services and Offshoring. Joe Hogan brings over 30 years of global outsourcing, off shoring and business management experience to his clients throughout the world. Currently, Joe is a Director with Alsbridge, Inc. a leading consulting firm which helps companies develops and executes their strategies with regard to shared services, outsourcing, and off shoring. Prior to joining Alsbridge Joe has held Senior Executive Leadership positions with key fortune five hundred companies such as Unisys, Hewlett Packard, Accenture, and EDS. Joe is a sought after subject-matter expert on sourcing trends and issues, such as business transformation; global sourcing strategies; management of multi-sourced environments; service effectiveness measurements; and the evolution of innovation, commoditization, standardization and virtualization as key factors in outsourcing. He has published several articles on governance and relationships around outsourcing in addition to being a frequent speaker at key events around the world on the subject. Lately Joe has been featured in the Wall street Journal and the Sloan MIT Business Review discussing how to make sure sourcing relationships achieve their value. In July 2006, Joe was named as one the first certified outsourcing professionals by IAOP, The International Association of Outsourcing Professionals. Joe resides in Richardson, Texas, with his family and takes an active role in several community and charitable organizations.
---

Manmohan S. Chima
Strategic Advisor, Global Wireless & Telecommunications Deployment
Formerly Global Product Support Leader, Nortel Networks
Chima's most recent position was as leader wireless global product support dealing with voice core, data and packet systems in the CDMA and GSM technology for Nortel. Chima is a telecommunications technical operations expert with a passion for resolving customer issues and developing high performance teams in the global technical environment. Having worked for Nortel Networks for 28 years in various R&D programs, and developing and deploying new strategies and systems for customers (CLEC, ILEC, Mobile, Data and VoIP) which were critical to Nortel's success, and located in all regions of the world. He was part the global outsourcing initiative at Nortel. He was responsible for remote teams since the early 1990's and has extensive experience with start up operations, transfers, transfer backs, and transitions. The key cultural and engineering expectations have varied and evolved over the years and have called for specific strategies to effectively work, partner and utilize expertise in all areas of the globe. He also directed the R&D and Operations teams for over 12 years, and had direct reports in Richardson, Ottawa, Hong Kong, China, Australia, Germany, UK, France, etc. with a total staff of over 300+ at various times during that time. Chima is an Electrical Engineering graduate from University of London, UK, and has done research in biomedical engineering, and, closed loop feedback systems prior to joining Nortel's Bell Northern Research Labs in Ottawa, Canada.
---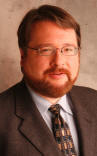 Craig Mullins
Corporate Technologist
Neon Enterprise Software (www.Neonesoft.com)
Craig S. Mullins is the Corporate Technologist for NEON Enterprise Software. As a data management strategist. Craig has extensive experience in the field of database management and data architecture having worked as an application developer, a DBA, and an instructor with multiple database management systems. Craig also has worked in technology planning and operations with BMC Software and PLATINUM technology, as well as having been a research director for Gartner Group. Additionally, Craig has worked with DB2 since Version 1, is an IBM gold consultant and has written two books: DB2 Developer's Guide and Database Administration: The Complete Guide to Practices and Procedures. The Impact of Regulatory Compliance on Data Management: As governmental regulations expand, organizations need to deploy better controls to ensure quality data and properly protected database systems. Sarbanes-Oxley, HIPAA, BASEL II, and more make the news, but what do they mean in terms of your data? And what steps need to be taken to ensure compliance? This presentation will offer an overview of the regulations and their impact on data management. Topics to be discussed include: * Introduction to Pertinent Regulations * Compliance Issues * Long-term Data Retention * Database Auditing * Encryption * Data Masking * Metadata Management [See video soundbite]
---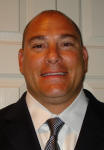 Eric Lambert
Branch Manager
Robert Half Technology (www.rht.com)
Eric Lambert is branch manager of Robert Half Technology, a leading specialized staffing firm providing information technology (IT) professionals on a project and full-time basis. He joined the company in May 2007, and oversees operations of the Westchase branch. Lambert has an extensive background in both IT and staffing, including 13 years in the staffing industry. Lambert brings a wealth of experience to executives, professionals, business owners and other clients requesting IT staffing assistance. He has earned a reputation for providing skilled guidance to candidates, as well as strategic solutions to clients. Lambert is involved in several professional organizations, including the Houston chapter of the Association of IT Professionals (AITP), HDI and the University of Nebraska Alumni Association. He received a Bachelor of Science degree in business administration from the University of Nebraska - Lincoln. With more than 100 locations in North America and Europe, Robert Half Technology is a leading provider of technology professionals for initiatives ranging from web development and multiplatform systems integration to network engineering and technical support. Robert Half Technology is a division of Robert Half International, and offers online job search services at www.rht.com. [See video soundbite]
---

Bill Arend
Regional Manager
Oracle
Mr. Arend manages the South Texas and Louisiana region for Oracle Corporation. The regional role is focused on helping emerging businesses from start-ups to $500M in revenue solve their most complicated business challenges. Arend leads a direct sales team and a network of resellers that market Oracle's portfolio of business applications including Siebel, Hyperion, JD Edwards, PeopleSoft, and Oracle E-Business Suite. Prior to his role at Oracle, Mr. Arend managed Microsoft's Business Solutions partners serving the marketplace in Houston. Mr. Arend serves in leadership positions in a variety of local organizations. Mr. Arend serves on the Houston Technology Center's (HTC's) Advisory Board and is a member of Technology Executives Club of Houston (TECH) with other technology executives in the Houston market. He is also a member of the Board for the Baylor University Bear Foundation. Bill earned a B.B.A. in Marketing with a minor in Information Technology from Baylor University. He enjoys raising his son and two young daughters with his wife, coaching youth sports, and playing basketball and golf.
---

Steve Klein
Director
Compuware
Steve Klein has 18 years experience in the Project and Portfolio Management arena. He has worked in PMOs both inside and outside IT in a variety of industries (Government, Telecom, Software Development, etc…) . Steve's background makes him a trusted advisors with clients (future and current) looking to implement the PMO discipline and a Project and Portfolio Management solution. He has Bachelors degree for the University of Texas at Austin in Economics and Finance. Steve's presentation today will talk about success rates of projects not increasing and the new challenge of delivering projects in less time at less cost, and how that is putting pressure on PMOs. Learn what project metrics in the IT landscape today are critically important and why. Topics will include: * defining metrics * ensuring your projects deliver the most value * SMART metrics * And more!
---

Carl Meadows
Senior Product Manager
The Planet
The Planet provides on-demand hosted IT infrastructure and is the number 1 privately held dedicated server hosting provider. As Senior Product Manager at The Planet, he is responsible for managing the product portfolio and ensuring that we are effectively developing and taking products to market.
---

Michael Dixon
Sales Consulting Manager
Oracle
Michael has ten years of CRM experience both as a customer of CRM solutions and as a CRM sales professional for Siebel Systems and Oracle Corporation. With a focus in Texas and the Southern US, Michael works with companies to understand and address marketing, sales, service and business intelligence initiatives. As a result of working with organizations across a variety of industries, Michael has the benefit of observing the latest trends in managing customer relationships and will share how Oracle is leveraging social networking to deliver solutions that increase end user community effectiveness and productivity.
---

Gregory Levins
Director, Business Intelligence
COMSYS
Gregory Levins is a Director in the COMSYS Business Intelligence Practice and has been part of the COMSYS / Praeos team for seven years focused on delivering Enterprise Business Intelligence and Data Management solutions. Greg has twenty-seven years of Business and IT experience with over 20 years dedicated to Enterprise Business Solutions. Starting his career as an accountant and evolving over time as the Business MIS-Liaison, and quickly migrating as a dedicated IT Professional focused on aligning IT Strategic and Tactical Initiatives with Business Strategic Initiatives, Objectives and Goals. As part of his career, Greg has developed and evolved Program / Portfolio Management solutions to ensure the successful alignment between the business and IT initiatives.
---

Mauricio Sanchez
Chief Network Security Architect
HP ProCurve
Mauricio Sanchez is Chief Network Security Architect for HP ProCurve Networking and is responsible for its ProActive Defense security technology strategy. Sanchez represents ProCurve in the IETF and TCG/TNC standards bodies. In the IETF, he co-authored a number of standards that improve RADIUS attributes. In the TNC, he is the lead in defining the IF-PEP interface between a network access server and a policy enforcement device. Sanchez holds a BS degree in Computer Engineering and an MSEE from Cal Poly, San Luis Obispo. He is registered as a CISSP and has 11 security-related patents pending.
---

Duane Baldwin
ISG Practice Manager
COMSYS
As a Certified Information Systems Security Professional (CISSP), Mr. Baldwin has more than 19 years in information security and information systems management, holding high ranking positions in the corporate, government, and financial sectors. Mr. Baldwin's work experience includes Fortune 500 companies such as SunTrust Banks, Abbott Laboratories, Bank One, Cisco Systems, and Dow Chemical. In 1999, he was part of the team that received the Computer Security Institute's award for the nation's best information security program.

Mr. Baldwin developed client/server architectures for secure financial transactions over public networks. This facilitated the deployment of banking services and retail sales of products over the Internet. These projects were the companies' first deployment of secure financial transactions over the Internet and serve as the basis for the offering of additional services. His work with standards has been implemented on a national level. As a member of the ABA Information Security Infrastructure Taskforce he collaborated on establishing security standards for financial Institutions. He also worked on the National X9 committee, developing and reviewing ANSI standards for secure electronic commerce.

Mr. Baldwin has worked with companies and agencies developing strategies for compliance with standards such as Sarbanes Oxley, PCI, GLBA, ISO 17799, NIST, DOE regulations, HIPAA, and others. This broad range of requirements provides the opportunity assist clients addressing best practices for their particular industry and environment and demonstrate means of establishing the appropriate level of security for their organization. Mr. Baldwin has extensive experience with government agencies at the state and federal levels, working with both civilian and military personnel, to deploy and secure the nations cyber infrastructure in conjunction with the U.S. Department of Energy and the Department of Homeland Security.

Mr. Baldwin has performed cyber security assessments for a variety of enterprises with evaluations of both internal and external connections. These security assessments of both government and corporate connections have evaluated compliance with regulations, standards, directives, policies, and procedures. The results of some of this work at government laboratories and nuclear facilities have been published for Congress. The assessment of root causes of vulnerabilities discovered has been instrumental in eliminating weak points and improving processes for maintaining critical systems.

Mr. Baldwin holds a Masters of Business Administration degree from The Ohio State University.
---

Michael Campbell
Regional Manager
ORACLE
Michael manages the Georgia, Alabama and Mississippi regions for Oracle Corporation. The regional role is focused on helping emerging businesses from start-ups to $500M in revenue solve their most complicated business challenges. Campbell leads a direct sales team and a network of resellers that market Oracle's portfolio of business applications including Siebel, Hyperion, JD Edwards, People Soft, and Oracle's E-Business Suite. Prior to his role at Oracle, Campbell providing software application consulting at EMC and Parametric Technology. Mr. Campbell attended Boston College where his focus was Finance.


---

Dan Hooper
Principal and Vice President
Integrated Services, Inc.
Dan Hooper joined ISI as VP of Sales and Marketing in 2003, having previously worked with the company on several IT projects. Prior to that, he built a strong track record of successful businesses in the DFW market. During the 1980s and 1990s, he effectively turned around and launched several major marketing and trading divisions at Commercial Metals, a Fortune 500 company. He has also led several emerging companies to profitable growth. In 1999, under his leadership as VP of Sales and Marketing at ePartners, the company was listed as one of Fortune Magazine's Fastest Growing Companies. Dan is a graduate of Vanderbilt University with a B.S. in Environmental and Water Resources Engineering.
---

Gary Mading
Senior Product Manager
Aastra USA Inc. (www.aastra.com)
Gary Mading is Senior Product Manager at Aastra USA, a leading provider of open-standards voice communications solutions for enterprises of all sizes. Gary manages the product strategy for Clearspan, Aastra's all-SIP IP-PBX for large enterprise customers. Gary has over 20 years of experience developing and marketing communication products, including carrier systems, transmission equipment, broadband access products and enterprise communication systems. He has held senior positions for large communication companies such as Alcatel and Motorola.Gary holds a B.S. Electrical Engineering degree from the University of Texas and an M.S. in Business Management from the University of Texas at Dallas.
---

Robert Stroud
ITSM and Governance Evangelist
Business Service Optimization
CA, Inc.
Robert Stroud is the IT Service Management and Governance Evangelist at CA, Inc., the international vice president of ISACA and the IT Governance Institute (ITGI), and a member of ITGI's COBIT Steering Committee. As CA's global evangelist for service management and governance, he acts as a strong advocate for the customer - working closely with users, prospective customers, industry organizations, government agencies, and IT luminaries to identify and communicate IT best practices, as well as to help ensure that CA's solutions adhere to industry best practices. A 27-year veteran IT veteran, Robert has significant practical industry experience and is a recognized industry speaker and leader. In addition to his involvement at ISACA, and ITGI, Stroud serves on the USA itSMF Board of Directors. He has authorized several major titles on ITIL and COBIT and was a member of the ITIL refresh process in the roles of mentor, reviewer and on the Advisory Group.

Robert spent over 15 years in the Banking industry successfully managing multiple initiatives in both the IT and retail banking sectors. He is also a mentor to many organizations, advising them on their implementations to ensure they drive maximum business value throughout the process. Robert joined CA form the Australian Computer Security Company, Cybec, where he held several management positions and was responsible for the company's successful global expansion, culminating in its successful entry into the North American market.

---

Paul Robichaux
Sr. VP of Infrastructure Solutions
3Sharp
Paul E. Robichaux is the Senior Vice President of Infrastructure Solutions at 3Sharp. In addition to managing the global operation of 3Sharp's Infrastructure Services Group, he is responsible for formulating and managing the execution of long-term strategies and executive client relationships and business solutions. In this role, he not only brings customers the benefit of his extensive experience with messaging, collaboration, communication, and software development, but he leads 3Sharp with his keen business acumen and his ability to gain and maintain large client relationships. In 2002, Paul co-founded 3Sharp with Peter Kelly and John Peltonen. Earlier in his career, Mr. Robichaux gained extensive independent consulting experience specializing in Microsoft Exchange Server design and deployment. His technical background also includes more than 25 years as a software developer with experience in C/C++ and Ada development. Paul has written both commercial and custom software for tasks as diverse as designing oceangoing ships, controlling Space Shuttle payloads, securing US government communications, and developing software for US Navy embedded systems.

Paul is well known for his intimate knowledge and understanding of Microsoft 's collaboration and communications products. He has authored multiple books on Microsoft Exchange and related topics. He can frequently be found speaking or teaching at prominent conferences such as Exchange Connections and Microsoft TechEd. In addition to his work at 3Sharp, Paul is a senior contributing editor for Windows IT Pro magazine, where he writes the weekly "Exchange UPDATE" column and feature articles on Exchange Server, Office Communications Server, and related topics. Microsoft has recognized Paul's contributions to the worldwide community of Exchange Server professionals by naming him as a Microsoft Most Valuable Professional (MVP) in 2003, 2004, 2005, 2006, 2007, and 2008. As an MVP, Paul works closely with the Exchange Server and Office Communications Server product teams to provide feedback on their products and educate administrators on the best practices for using and deploying them. Paul holds a Bachelor of Science degree in Computer Science from the Georgia Institute of Technology. He is a member of the board of directors of the Perrysburg, Ohio chapter of Rotary International, a licensed General-class amateur radio operator, and a member of the Wood County (Ohio) Amateur Radio Emergency Service. From 1986 to 2002, Paul served in the United States Marine Corps Reserve, attached to Marine Helicopter Attack Squadron 773 (HMA-773, now HMLA-773). During this time, he served as part of the Coalition forces assigned to Operations Desert Shield and Desert Storm. Paul was born in Alexandria, Louisiana and currently resides in Ohio with his wife, Arlene. They have three sons.