Raleigh Chapter & Events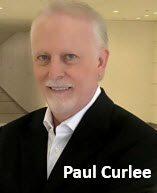 National Chapters Director
While Chapter Functions are publicly listed below, some exclusive events for CIOs and IT Management Professionals are being announced privately. Invitations to upcoming functions are already being sent. If you would like to be included as an invitee, a volunteer or a sponsor, please send your request to Raleigh@TechExecs.Net.
Founded in 1999, The TechExecs Network™ (www.TechExecs.Net) continues to advance the careers of the next generation of IT Leadership, promote connections and advocacy for the Information Technology community as a whole. TechExecs Network™ charts the latest industry trends to feature "Best of Breed" resources for key decision makers, promote networking and partnership amongst technology solution providers and industry buyers both online and in-person.

TechExecs Network™ events are privately held and restricted where approval and admission to the events is at the sole discretion of TechExecs in order to ensure cohesiveness, relevant discussions and professionalism of the group.